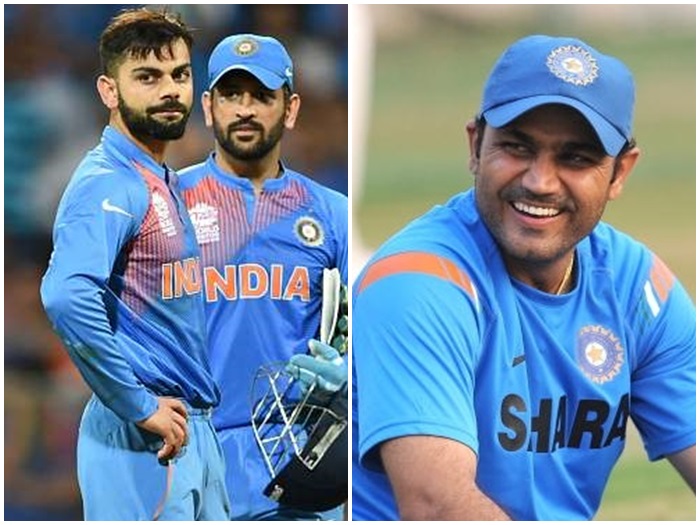 Virender Sehwag, popularly known as 'Viru' among the cricket fans, may have stepped off the cricket pitch a quite while ago, but his comments on social media, especially on Twitter, are making headlines every other day.
And, his latest tweet on two cricket legends M S Dhoni and Virat Kohli you just can't ignore!
During his 38th birthday on Thursday, Viru replied to various questions posed to him by his fans by using #AskSehwag. And Viru found himself in a tight spot after one of his fans asked "Which thing you like most about MSD [Mahendra Singh Dhoni] and [Virat] Kohli?"
To this Viru, known for his destructive replies to the bowlers on-field, gave a very diplomatic reply.
Here's is his tweet:
MSD is very cool ,
Kohli is aggressive.
Both qualities worth admiring.#AskSehwag https://t.co/d147atGbsP

— Virender Sehwag (@virendersehwag) October 20, 2016
Virender Sehwag has scored centuries on 23 occasions in Test cricket and in 15 One Day International (ODI) matches.