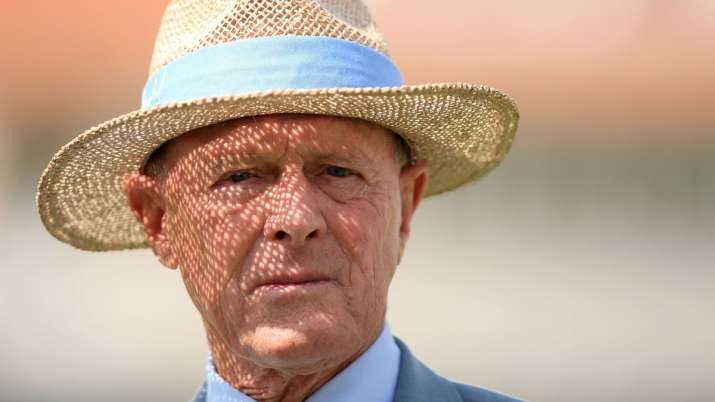 It may be hard to believe but former England opener Geoffrey Boycott has no Indians, not even cricket legends like Kapil Dev, Sunil Gavaskar or Sachin Tendulkar, in his list of all-time best World-XI. 
Speaking at a private function in Mumbai, when asked to pick his all-time best World XI, Boycott said, "I can't pick Indians just to please you". 
"I can't get in the team myself. Gavaskar was a wonderful player and friend. Can I pick him ahead of Grace and Hobbs? Grace's numbers would look rubbish with 30 something. But you can't compare with today where wickets are wonderfully prepared. Back then, pitches were full of stones. They would have to wait till 2 pm to make the pitch dry. Today they would get mad if they are given wet wickets," India Today quoted him as saying. 
Lashing out at the ICC's Dream XI team, Boycott said that the team voted by fans across the world is nothing but a 'joke'. 
"It is so biased it has no credibility. It takes no account of the history of the game and the great players of the past. The team selected by the ICC's online readers insults the records and achievements of the game's greats," Boycott wrote in his column in Telegraph newspaper. 
The ICC Dream XI, voted by nearly 2,50,000 fans from across the globe, had Virender Sehwag, Donald Bradman, Sunil Gavaskar, Sachin Tendulkar, Brian Lara, Kapil dev, Adam Gilchrist, Shane Warne, Wasim Akram, Glenn McGrath and Curtly Ambrose in the line-up. 
On the other hand, Boycott, in his list of all-time best World XI, chose legends WG Grace and Sir Jack Hobes as his openers. Next in his list were Sir Donald Bradman and West Indian George Headley.  
He brought two more West Indian players Sir Vivian Richards and Sir Garfield Sobers in the list. 
He said his team would be led by former Pakistan skipper Imran Khan because "he was strong and could handle the players".