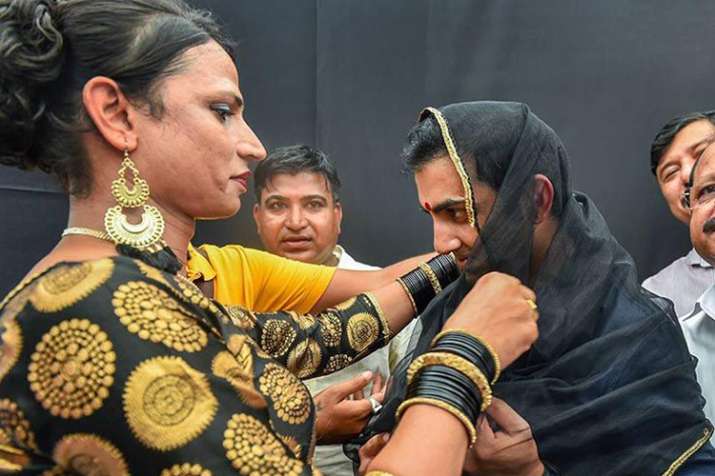 Veteran Indian cricketer Gautam Gambhir is away from international cricket at the moment due to loss of form but he still manages to grab headlines every now and then. Known for his outspoken personality on a number of social issues, Gambhir recently was in the news when photos of him donning a 'dupatta' and a 'bindi' went viral on social media.
The left-hander recently went to a function in a Delhi mall which was organized by the LGBTQ community in the aftermath of the Supreme Court's verdict partially striking down Section 377 of the Indian Penal Code as far as it obstructed the right to live with dignity of the said community. The function was called 'Hijra Habba' and when Gambhir reached there he was helped by the transgenders who were present there in wearing the attire. The Delhi born player had shown up at the mall to show his support for LGBTQ community and their rights.
This is not the first time that the cricketer has shown support for transgenders. On the occasion of Rakshabandhan this year, Gambhir had posted some pictures online showing a couple of transgenders Rakhi and Sabina tying Rakhi to him.