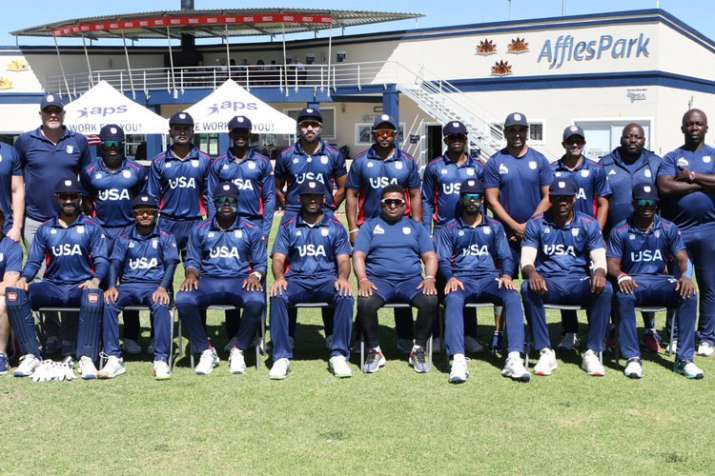 The cricket bug never left Sushil Nadkarni even as he pursued his 'Great American Dream' and the former India U-19 batsman is happy that unlike him, the current crop of expats representing the United States will be able to live their dream.
Last week, USA sealed one-day international status for the first time with a third straight victory at the World Cricket League Division Two event in Namibia. 
The 42-year-old had captained USA when cricket was more of a vocation for the South Asian community after he migrated in the mid-90's to pursue engineering.
But things have changed now and with ICC giving them ODI status, it will be like a "dream fulfilled" for many, according to Nadkarni.
"USA achieving ODI status has fulfilled unrealized dreams for me and many USA players that played on the team previously. It is not only a boost to the USA but will have positive impact to global cricket given the high potential US market is largely untapped for international cricket so far," 42-year-old Pune-born Nadkarni told PTI in an e-mail interview.
USA will now be able to play 36 ODIs in the next two and a half years.
Nadkarni, who played 4 List A matches, sounded optimistic that the current USA cricketers would benefit from the decision. 
"I am hopeful our current cricketers will find financial relief and contracts moving forward," he said.
Nadkarni, a left-handed batsman and right arm off-break bowler, recalled how the journey for US cricket began. 
"Our journey for ODI status began in Jersey near UK in 2008 when we played in the World Cricket League Division 5 tournament. Since then USA has seen many ups and downs including three attempts to make it past Division 3 but not successful even though we got very close. 
"Eleven years later we made it and has brought tremendous excitement to everyone associated with USA Cricket," he said.
He is happy that the next generation of players will have some incentive pursuing a career in cricket. 
"I am particularly pleased for our next generation of talented cricketers that will be motivated to continue the game in USA with an opportunity to make the USA team and become an official ODI cricketer," he noted.
The former USA skipper is hopeful that general awareness among the public about the game will increase. 
"I believe the awareness of cricket with the general American public will increase with USA's ODI status. There is already very good work being done to start cricket in schools including inter school competition in some parts of the country. These initiatives will get a boost with the national team about to play a lot of international cricket in the next three years," he elaborated.
Currently, USA are led by Saurabh Netravalkar, who has represented Mumbai in the domestic circuit and also India Under-19.
And Nadkarni lavished praise on Saurabh saying his leadership skills have been exceptional.
"I have known Saurabh for many years and we have played together as well in domestic competitions. His leadership of the USA team has been exceptional and it helps that he's a strike bowler who leads from the front and has the ability to take the ball when it is crunch time in the game," Nadkarni signed off.