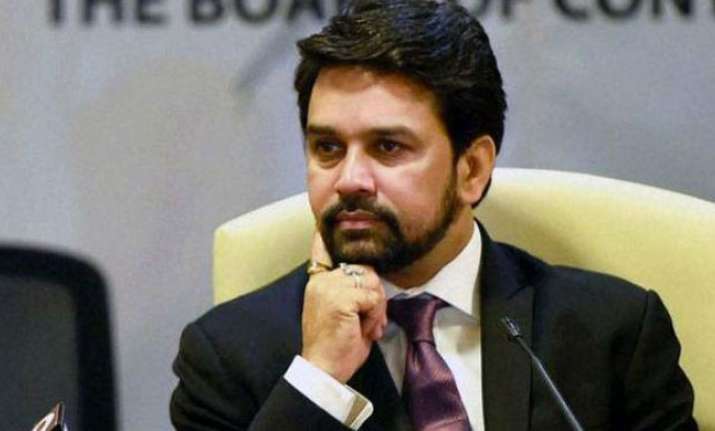 The Supreme Court today came down heavily upon the the Board of Control for Cricket in India for defying its orders and impeding reform implementation.
"If BCCI thinks they are law unto themselves, they are wrong," a bench headed by Chief Justice of India T S Thakur told BCCI, and directed the board to comply with the SC mandated reforms.
"SC will not allow BCCI to defy court orders. We will pass appropriate orders to set you right," CJI Thakur said.
The court also said that BCCI is bringing the system to disrepute.
"If it can dare to defy SC then allegation of irregularity in Board could be true," the court added.
"You (BCCI) are behaving like Lords. Fall in line otherwise we will make you fall in line." the court said.
The apex court gave the board time till October 6 to respond to the Lodha panel's stinging report.
A status report filed by the Lodha panel on BCCI reforms in the apex court blamed the BCCI of stalling reforms at every step and sought action against cricket body for flouting its timelines and failing to implement its recommendations.
The panel also sought removal of BCCI's top brass including the president Anurag Thakur and the secretary Ajay Shirke.
In its report, the panel said that the first reform approved by the SC to limit selectors to three was brazenly violated by BCCI which appointed 5 selectors.
"Though 6 month deadline for implementation of reforms is fast approaching, BCCI is not helping in firming up a road map," the panel said in its report.
Meanwhile, BCCI has called for a Special General Meeting (SGM) on September 30.
The BCCI held its Annual General Meeting on September 21. Flouting the Lodha guidelines, the BCCI named several committees that will be effective for 2016-17.
The Lodha panel was formed by the Supreme Court in the wake of the 2013 IPL spot-fixing and betting scandal.
Lodha panel had set the BCCI two deadlines - September 30 to make constitutional changes and December 15 for the Board to form a nine-member Apex committee that will replace the working committee.
In its report to the apex Court on July 18 this year, the panel, headed by former Chief Justice of India RM Lodha, recommended a set of sweeping reforms in BCCI, including restricting the tenure of office-bearers, introducing a cooling-off period for administrators, cutting down the present five-member selection panel to three and also a one state, one vote policy. The panel was set up by the court in 2013 on a plea on IPL spot-fixing and betting scandal.
The BCCI did not accept all the proposals made by the Lodha panel. The BCCI appointed former Supreme Court judge Justice Markandey Katju to review the Lodha panel recommendations and advise on whether to implement them.