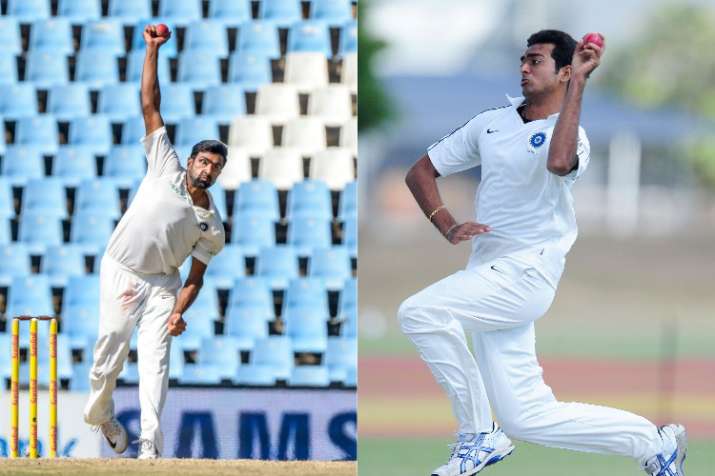 While the game of cricket has advanced a lot over the years in terms of the technology available at the hands of the players, teams and the broadcasters, cricketers still can't help but get injured on the field every now and then. Even though helmets, gloves, pads and other protecting covering has become an essential part of a batsman's gear, the bowlers are still at risk of serious injury in the big-hitting era of T20.
So when Bengal fast Ashok Dinda was hit on the head in Kolkata during a practice game, many were concerned about the stage the game finds itself in and the need to protect the individuals who are playing it. Ravichandran Ashwin and Jaydev Unadkat, for instance, have advocated for bowlers to wear face masks in order to avoid such injuries.
"About time that a "face-mask" for bowlers makes its way into all that has evolved in cricket. It's scary how this kind of incidents have become frequent in our game! Hope you good Dinda @dindaashoke .. What do you say Ash bhai? @ashwinravi99," wrote Unadkat on his Twitter profile.
Ashwin didn't take much time to respond saying: "Been saying it since 2011, these kind of incidences never used to happen in the pre T20 Era. Something has surely changed, wonder what it is."
Been saying it since 2011, these kind of incidences never used to happen in the pre T 20 Era. Something has surely changed , wonder what it is🤔 https://t.co/5xasN4IAbZ

— Ashwin Ravichandran (@ashwinravi99) February 14, 2019
Bengal pace spearhead Dinda was hit on the forehead while attempting a sharp caught-and-bowled chance during Bengal's Twenty 20 practice match at Eden Gardens on Monday.
The incident happened when batsman Birender Vivek Singh hit straight and Dinda attempted the catch on his follow through but it slipped from his hand and hit his forehead, a Bengal support staff member said.
#WATCH:Pacer Ashok Dinda got injured after he was hit on forehead at Eden Gardens in Kolkata today during Bengal's T20 practice match for Mushtaq Ali championship.A medical team treated Dinda&he completed over after that.Doctors conducted his CT Scan&said there is nothing serious pic.twitter.com/XpT6FOTAFJ

— ANI (@ANI) February 11, 2019
"Dinda looked fine as he completed the over before returning back to the dressing room. As a precautionary measure, he was taken for scans. There is nothing alarming but he has been advised two days of rest," a CAB official told PTI.