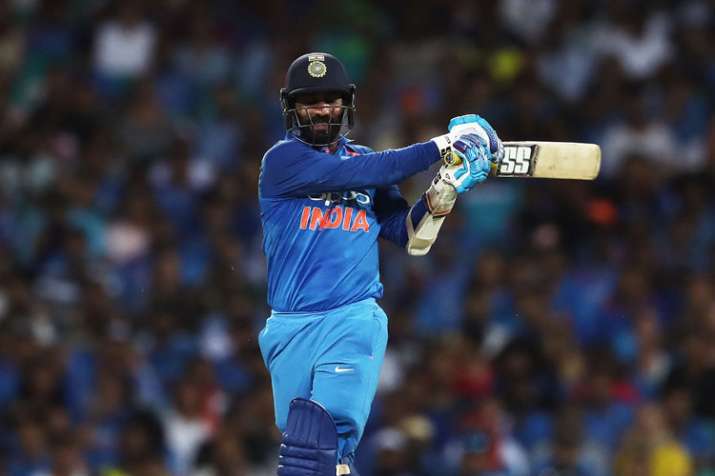 The selectors pulled a rabbit out of their hats by selecting Dinesh Karthik over Rishabh Pant in India's World Cup squad and the Kolkata Knight Riders skipper is ready to make the most of the opportunity.
Karthik's inclusion over Pant was because of his superior 'wicketkeeping' abilities according to chief selector MSK Prasad but there's no doubt about the fact that DK's ability to finish games and absorb pressure in crunch situations also had something to do with it.
The 33-year-old was surprising in a way considering him being dropped for the Australia series but now that he is here, he is hoping to make the most of the 'big' moment.
"It's a very big moment for me, and I am very happy. Playing in a World Cup is a big thing for me and I am grateful to be part of India's World Cup squad," Karthik told IndiaTV in an exclusive chat.
However, his chances may be far and wide since Prasad said that the keeper will only come into the squad if Mahendra Singh Dhoni is not playing. But, Karthik is hopeful that he will get chances at No.4 and he is hoping to make the most of it when it comes. 
"If I get the opportunity to play at no 4, I will try to do my best. The opportunities are still open at number 4, there will many matches and wherever I get the opportunity, I will try to do my best," the KKR captain added.
KKR's assistant coach Simon Katich also backed Karthik to bat at No.4 for India in the World Cup.
"There is a lot of talk around that No.4 spot, and he is a guy who likes to spend time in the middle. Once he is set, he is very hard to bowl to at the back end. He has got all the tricks and he does have the timing and power to clear the rope," Katich said.
Karthik hasn't been among runs so far in the IPL, batting at No.5 or No.6. Katich believes it is down to the lack of opportunities that the 33-year old has got.
"He can potentially bat higher. He has done very well as a finisher. There is no doubt he is in good form, he just needs opportunities. There is no doubt that when he has got opportunities, he has done well for India and KKR," he concluded.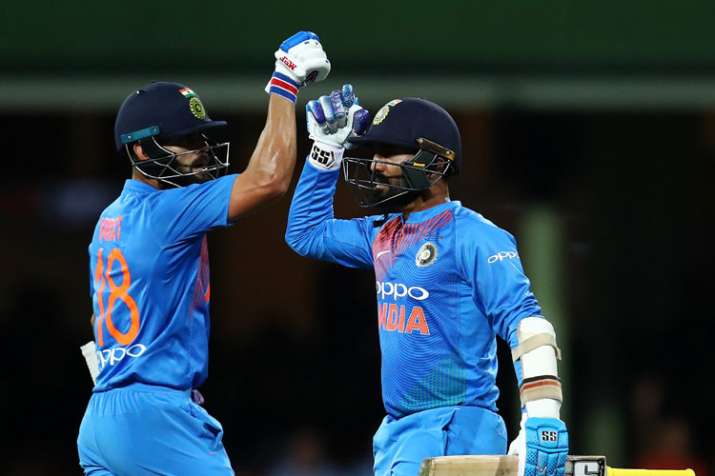 The 2011 World Cup winners announced a strong side on Monday and the Tamil Nadu keeper feels that the team has come well together over the last few years and they are confident of doing special things in England and Wales.
"India's World Cup squad is very much balanced and players who are selected have played cricket for a very long time. They are together for about one year and have done special things so as a team it is the same team that is playing over and over again. Whenever we got the opportunity, we have done well as a team.
"The last two years we have done a lot of special things as an ODI team. We are confident, and whatever opportunities will be given to us as a team, we will keep our basic simple and we will do our best in every opportunity," Karthik said.