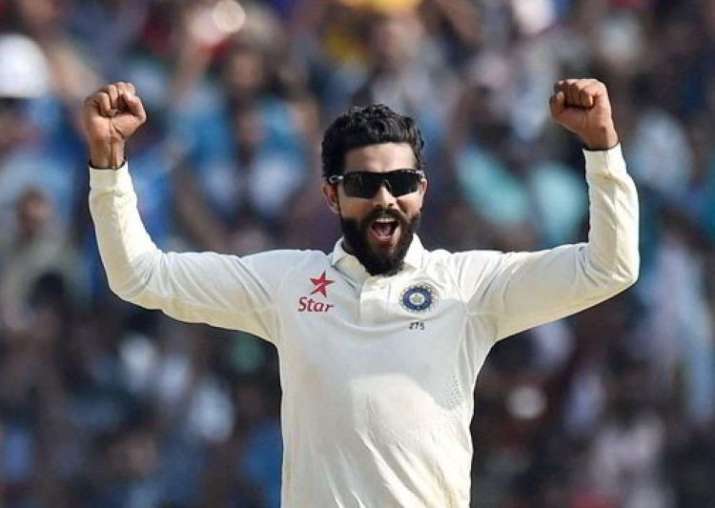 With England set to play two spinners in the fourth Test at The Rose Bowl, Southampton, former India opener and IndiaTV cricket expert Virender Sehwag has suggested captain Virat Kohli to play Ravindra Jadeja as an extra spinner in the crucial match, starting Thursday.
"England are playing with two spinners that means there will be some assistance for the spinners in pitch. England can judge the wicket better than us, no matter which format they play," Sehwag told IndiaTV during the show 'Cricket Ki Baat' on Wednesday.
On the eve of the fourth Test, Kohli hinted that he might play the second spinner in Southampton. "I doubt that an all-pace attack is a right option," he said in the pre-match conference.
"It doesn't make much sense, I guess, because the last time we played here, spinners came into play. In the second innings, there were big footmarks. The surface is pretty hard, so once it wears out there can be big footmarks and the spinners can get a lot in the second innings. That's how I see the wicket as of now," he added.
Commenting on Kohli's statement, Sehwag said the Indian skipper should pick the playing eleven, keeping the playing conditions in mind.
"If Kohli decides to stick with the same team, there will be four fast bowlers. England, on the other hand, are playing three fast bowlers and one spinner. If the wicket turns out to be spin-friendly, India might miss an extra spinner. They can bring Ravindra Jadeja in as he can bat as well," he explained.
The 39-year-old from Delhi expressed his confidence in India's bowling attack, claiming that they will have an upper hand if England make a bowling-friendly wicket.
"England know that India's bowling attack is capable of claiming 20 wickets in a Test match. So they won't keep the wicket much green in Southampton. If they make a bowling-friendly wicket, our bowlers will have an upper hand," Sehwag said.
After losing the first two matches of the five-Test series in Birmingham and Lord's, India made a comeback with a thumping 203-run win in the third Test at Nottingham. However, Sehwag feels that it won't be easy for the visitors to beat England in Southampton as they will also look to bounce back.
"India made a comeback in the series after losing two matches. Therefore, England will also try to bounce back in the fourth Test to seal the five-match series," he added.
Having struggled in England for decades, India last won two consecutive Test matches in 1986. Sehwag strongly believes that Kohli-led India can rewrite the history this time.
"India last won two consecutive Tests in England in 1986. I believe that the Virat Kohli-led Test team can rewrite the history in England," Sehwag concluded.