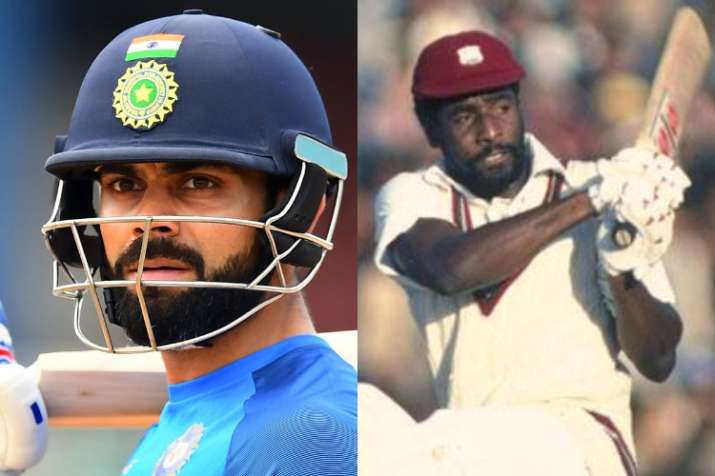 Shane Warne lavished praise on Virat Kohli and said that the Team India captain is already challenging Vivian Richards to become the greatest ever in ODI cricket.
Richards according to Warne, is the best-ever in the 50-over format but with Kohli's form, the Australia spinner feels, the Indian is getting to the same level as the West Indian.
"Virat Kohli is a terrific player. We all know that Don Bradman was the best player of all time... the greatest batsman... we know that. So, it's debatable who is the next best in any era. To me, Viv Richards was the best batsman I ever saw. I don't think I saw anyone better than Viv Richards.
"Watching Virat, I mean I bowled to Virat when he first sort of started... I don't know if I got him out... not sure. But to me, Virat Kohli, at the moment, is challenging Viv Richards for the greatest ever one-day player. Viv was unbelievable but Virat's records, especially chasing, I think he has got 24 or 25 hundreds chasing in one-day cricket and won most of those. 
"So, the next best I think is Viv Richards. Virat is amazing. He is very hard to bowl to. I love the way how he plays his game. Virat is going to be a huge threat in any form of the game, especially one-day cricket," Warne told IndiaTV.
Kohli till now has 10,843 runs from 227 ODIs at an average of 59.57, hitting 41 centuries and 49 fifties in the process. Richards, on the other hand, has scored 6,721 runs at an average of 47 from 187 ODIs for West Indies. The former West Indian captain also smashed 11 centuries and 45 fifties.
The spin wizard also said that according to him, bowling to Brian Lara and Sachin Tendulkar was the hardest.
"The hardest two batsmen I have ever bowl to were Brian Lara and Sachin Tendulkar... they are the hardest batsmen I ever bowled to," Warne said.
Warne got the better of Tendulkar four times -- thrice in Test cricket and once in ODIs while Lara fell to the Australian 10 times -- seven times in Tests and thrice in ODIs.
(With inputs from IndiaTV Sports Correspondent Vaibhav Bhola)