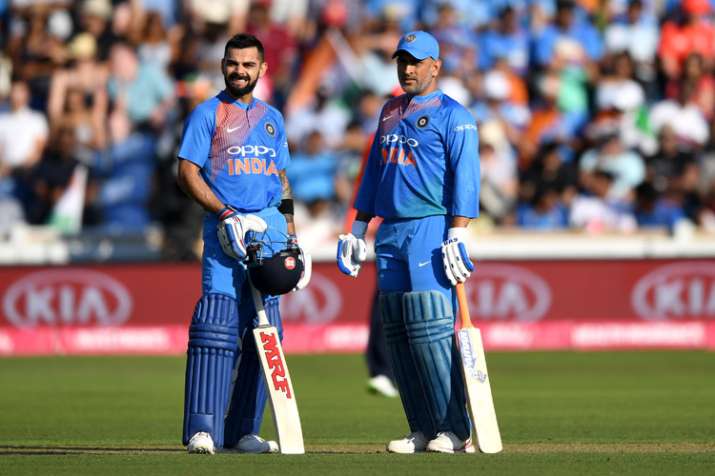 India have started their tour of England on a high note by bagging the three-match T20I series 2-1 in Bristol on Sunday. Meanwhile, MS Dhoni on Sunday completed a coveted double in T20Is, becoming the first cricketer to take five catches in a match and also reach 50 scalps in the shortest format.
After the match, former India captain Sourav Ganguly spoke to India TV at length about the Indian team and their chances of success as they prepare for their next assignment - a three-match ODI series, starting on July 12. 
Ganguly praised Virat Kohli's leadership skills which he thinks are instrumental to India's success on the tour. "Virat Kohli is a brilliant captain. He always wants his team to win," he said.
The 46-year-old further admired the way Kohli has handled India's World Cup-winning captain and wicketkeeper MS Dhoni and brought out the best in him - something which he believes is unique to the Virat-Dhoni combination. 
"Virat has handled MS Dhoni well. We haven't seen this happen in the past. Normally, former captains fade away with time. But Virat has given confidence to Dhoni that he is still an important player for the team in ODIs and T20Is," explained Ganguly.
On the question of how big a role Dhoni plays in India's limited-overs' sides, 'Dada', as Ganguly is popularly known, said that there was no question about the fact that the wicketkeeper's role in the team is invaluable.
"Dhoni is a great player. He has played in so many matches, he has captained India in so many matches. He is a legend. The next World Cup is just an year away and it will be played in England. Till then, I feel Dhoni will have an important role to play in the team," concluded Ganguly.