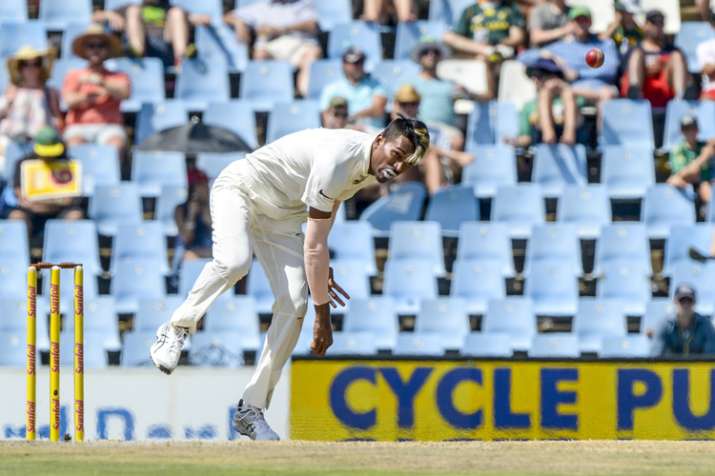 With India's tour of England now three weeks away, former India opener and now a cricket commentator, Aakash Chopra, has opined that all-rounder Hardik Pandya has no place in the team he imagines for India's upcoming five-match Test series against England.
"There is no place for Hardik Pandya in my team," Chopra told IndiaTV during the show 'Cricket Ki Baat'. (Also Read: India should open with Murali Vijay and KL Rahul in England: Aakash Chopra to IndiaTV)
The 40-year-old, who played 10 Test matches for India, assessed Pandya's six-Test career and termed his 93-run knock in South Africa the most "decent knock".
"As far as his Test career is concerned, Pandya has played one decent knock that came in the first Test against South Africa. He played well after being dropped twice and went on to make 93 runs. However, he couldn't score much in five subsequent innings," Chopra said.
During India's tour of South Africa in January this year, Pandya made a promising start after he made 93 runs on a surface where the best of the batsmen appeared to be struggling. However, he managed to score 1, 15, 6, 0 and 4 runs in five subsequent innings of the three-match Test series, which India lost to South Africa 2-1.
Talking about his utility in the current Test setup, Chopra said: "If I am not playing him in top five, then there's no utility of Pandya as a batsman. I can't even make him bowl 17-18 overs in a day, thus he can't be my third fast bowler either. 
"He can be my fourth fast bowler. But we don't need a fourth fast bowler amid speedsters such as Bhuvi, Bumrah, Shami, Umesh and Ishant. It'll be better to play a spinner instead of Pandya," he added.
Chopra was full of praise for tail-enders Buvneshwar Kumar and Ravichandran Ashwin, who showed tremendous grit while batting in tough conditions in South Africa.
"Bowlers such as Buvneshwar Kumar and Ravichandran Ashwin can score well in England as they showed confidence in South Africa as well. So, there is no place for Hardik Pandya in my team," Chopra concluded.