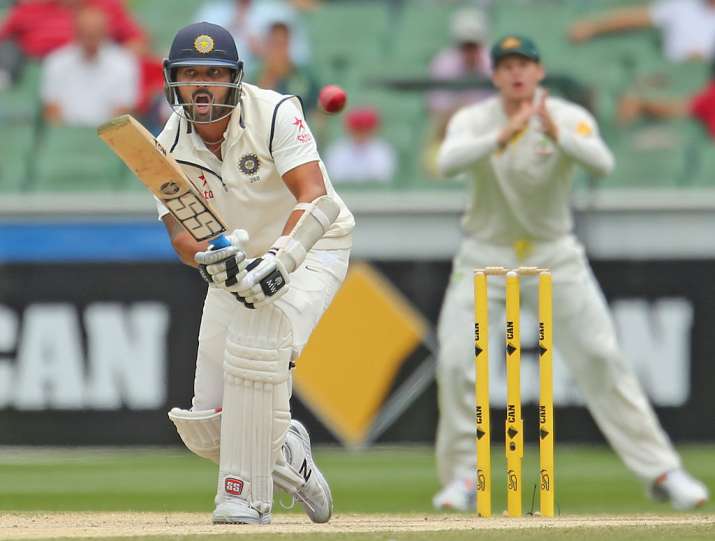 Former India opener Virender Sehwag on Tuesday said India should go with Shikhar Dhawan and Murali Vijay as openers for the first of the three-match Test series against Sri Lanka, starting in Kolkata on November 16. Sehwag put his weight behind Vijay, who is making a comeback to the Test side after recovering from a wrist injury, saying that the Tamil Nadu batsman has the hunger to score big runs in Test cricket. "In my opinion, India should go with Shikhar Dhawan and Murali Vijay as openers. Both are experienced openers in Test cricket and I think Virat Kohli will go with experience," Sehwag told India TV while speaking on "Cricket Ki Baat" show.
Sehwag justified his stance of keeping KL Rahul out of the playing XI by saying that the youngster needs to convert his half-centuries into big innings. Rahul recently equalled an all-time Test record by scoring his seventh consecutive half-century during India's tour of Sri Lanka in July-August. 
However, Sehwag felt that the 25-year-old Karnataka batsman should look to score big runs to cement his place for the opener's spot.
"Murali Vijay has more hundreds than KL Rahul and whenever he crosses the half-century mark, he converts it into a big hundred. If KL Rahul had scored a hundred or a double hundred in the seven consecutive fifties which he scored, then I would definitely consider his name. I feel you give preference to the player who can score big runs in Test cricket and Vijay was not dropped from the squad, he was out due to his injury. 
"I think Vijay will be preferred over KL Rahul and Dhawan, who is in good form, will definitely play. In my opinion, a player who is scoring big runs, should be preferred in Test cricket," said Sehwag, who is India TV's cricket expert.
"When Cheteshwar Pujara was dropped from the Test squad, I was really disappointed because he is a player who will make hundreds, double hundreds as soon as he is set. So, he can never be dropped from the Test squad. At the moment, he is scoring hundreds after making a comeback to the team and is a regular member of the team," he added.
Talking further on the team combination, Sehwag, who played 104 Tests for India, said India can also play Rohit Sharma in place of Hardik Pandya, who has been rested for the series considering his heavy recent workload.
He, however, said this will only be possible if captain Virat Kohli thinks that four bowlers are enough to take 20 wickets.
"There might be a possibility of Rohit Sharma playing in Pandya's spot. This can only happen when the captain has full faith in his four bowlers. But if he thinks that he needs that extra bowler to give break to his regular bowlers, then he can go for a fifth bowler. But I think India can play with seven batsmen against this Sri Lankan team and these four bowlers are enough to dismiss the Sri Lankan team twice.
"It will all depend on the kind of wicket at Eden Gardens. If there is moisture on the wicket, Kohli can go with three pacers two spinners in R Ashwin and Ravindra Jadeja. Both Ashwin and Jadeja can bat as well as Bhuvneshwar Kumar. So, Kohli can go with five bowlers are drop Rohit," Sehwag said.