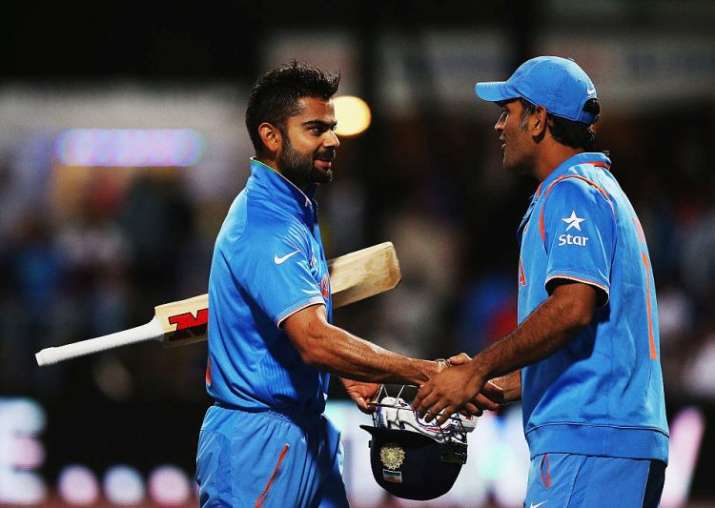 Following a 1-2 defeat in three-match Test series, Virat Kohli-led India will look to bounce back in the six-match ODI series, starting with the opening match in Durban on Thursday. Former India opener Virender Sehwag believes India are high on confidence after they registered a consolidation win in the third Test at Wanderers.
"The win in the last Test match at Johannesburg has definitely lifted the morale of the team," Sehwag told India TV during the show 'Cricket Ki Baat' on Wednesday.
In the final Test in Johannesburg, India displayed tremendous grit on a pitch that was rated as "poor" by the International Cricket Council (ICC) and posted a thumping 63-run win.
"After losing the first two Tests, people were thinking that India might lose it 3-0 but Virat Kohli and his team made a brilliant comeback. The bowlers made a big contribution to the win. There are only a handful of instances where the bowlers have successfully defended a small total. You need to give credit to Bhuvneshwar Kumar, Ishant Sharma, Jasprit Bumrah and Mohammed Shami," Shewag added, heaping praise on the national side after its noteworthy victory.
Going into the limited-over cricket, the visitors will be bolstered by the arrival experienced campaigners, especially former skipper MS Dhoni, who seems to be able to infuse new confidence into the side with just his presence.
"In ODI cricket, Kohli also have MS Dhoni, who is always there to point out his flaws unlike in Test cricket. You will see Dhoni giving suggestions to Kohli, you will see him set the field... this is definitely a benefit," Sehwag commented.
Earlier, the 39-year-old had opined that Kohli needs some players who can point out flaws in his on-field decisions. "I think, Virat Kohli needs some players who can point out his mistakes on the field. Every team has four-five players, who advise the skipper and help him avoid mistakes on-field. I don't see that in the current Indian squad, " he said. (Read full story)
With only 14 months to go for the 2019 ODI World Cup, India will also look to kick off their preparations in earnest during the South Africa series.
India have never won a bilateral ODI series in South Africa before as they previously lost 2-5 in 1992-93, 0-4 in 2006-07, 2-3 in 2010-11 and 0-2 in 2013-14. The men-in-blue were also part of two triangular series in 1996-97 and 2001-02, featuring Zimbabwe and Kenya respectively, but the Proteas emerged victors on both occasions.
However, India will be on advantage this time as South Africa will miss the services of veteran AB de Villiers. The 33-year-old batsman was ruled out of the first three matches with a finger injury and is most likely to hand a debut to young Khayalihle Zondo.
According to Sehwag, De Villiers' absence will result in India's favour. "This is great news from the Indian perspective that AB de Villiers will not play the first three ODIs because he is one such player who can change the course of the game anytime. India have a good chance to capitalise on this and win at least two of the first three matches."
"Durban has always been a challenging wicket for India. The onus will be on openers - Rohit Sharma and Shikhar Dhawan. They need to give a good start to the team and set a platform for the middle order," Sehwag added.
Suggesting a playing eleven for the Durban ODI, Sehwag said middle-order batsman Manish Pandey should get more changes ahead of the 2019 ICC World Cup.
"My playing XI will be Rohit, Shikhar, Kohli, Manish Pandey, Kedar Jadhav, Dhoni, Hardik Pandya, Bhuvneshwar Kumar, Shami, Bumrah and Chahal. It will be better if you give more chances to Pandey before the 2019 World Cup. Manish Pandey is a good player and should be given more chances," he said.
Sehwag emphasized on a positive start as it defines a team's momentum in the series ahead. "It is very important to win the first match because it gives you the right momentum for the rest of the series. If you lose the first match, you are under pressure. If India play like they did in Johannesburg, they might create history," he concluded.