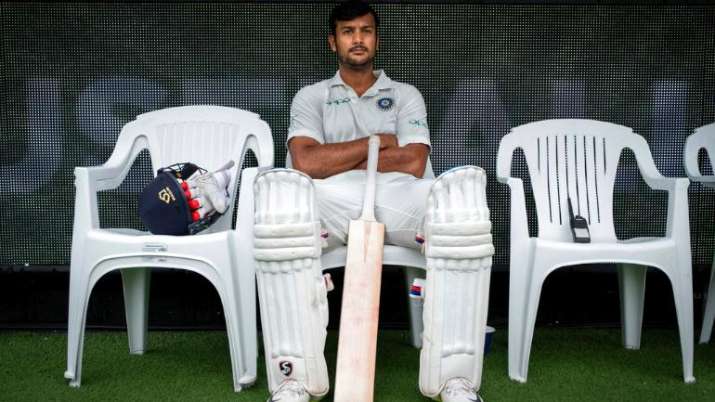 Mayank Agarwal's story is not known to many who don't delve deep into the working of Indian cricket lately. His tale of bad luck, perseverance and glory could be ideal for any upcoming cricketer, who feels giving up is better when things are not going your way. And, the 28-year-old Kannadiga continues to believe that he could have done more.
After scoring hoard of runs for India in the domestic circuit and some more for India 'A', Mayank's constant snub came as a massive surprise to many and a bit heartbreaking for the man himself but when the chance came, he made such use of it that very few in the history of the game could say that they did.
The stylish opener was again kept out of India's squad for Australia as the selectors opted for his statemate and good friend KL Rahul and the young and dynamic Prithvi Shaw along with the wise head of Murali Vijay. But, perseverance pays off and it did for Mayank in the unlikeliest of ways and since then, he hasn't looked back.
Called in as a replacement for the injured Shaw, Mayank walked into a cauldron on Boxing Day at the Melbourne Cricket Ground and when he walked out, he looked ready to be served to the world on a regular basis.
But, it was not all rosy for him. There were nerves but that day he was hitting them well and after that, all fell into place.
"I was nervous but in front of a packed MCG but it was a dream come true. I had loads of thoughts running in my head but after a couple of overs, it became easy and after a couple of balls even defending early on in my innings, it gave me a lot of confidence and carried on from there on," Mayank remembered during an exclusive interview with indiatvnews.com.
But, despite a gigantic domestic season and a dream debut in Australia, playing in the Indian Premier League is a different ball game altogether but the confidence of playing for India helps according to him.
"Playing for India gave me a lot of confidence. I was going with a lot of confidence having played international cricket...so that kind of helped me to play well," Mayank said.
"I am happy with the way I have batted. I would have liked to finish more games off for Punjab but that is something that I can do next year...like learning from this year's experience and doing that next year," he added.
However, no matter what, batting after Chris Gayle and Rahul could be something challenging. With the dynamic duo going all guns blazing at the top, from the outside eyes, it should be easy but according to Mayank, it could go both ways.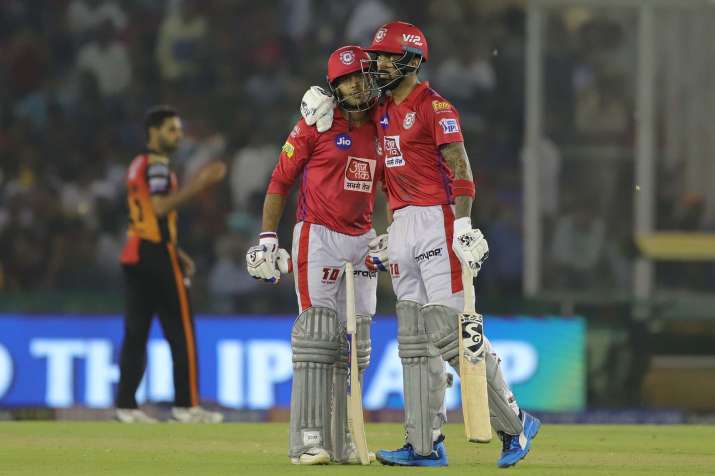 "They are quality players and the season they have had is tremendous. It has been mixed because it is not ready to replace a KL Rahul or a Chris Gayle because it is a different kind of pressure. If they give you a good start, then the opposition is on the back foot and you just need to keep up to the tempo...which can be hard because it is not easy but then again the bowling team is under a lot of pressure," the 28-year-old, who scored 332 runs from 14 games at a strike-rate of 141.88, explained. 
With the IPL gone, India's next big challenge is the World Cup in England and Wales starting later this month. But, he is not a part of it. Mayank's next assignment is with India 'A' in their tour of West Indies and for now, after a gruelling season, he wants to just relax and train hard.
"The India 'A' team has come out and I've been picked to play in West Indies and that is the best type of preparation if I get picked in the Test squad. For the moment, I am enjoying the offseason and training really hard and there were a lot of learnings from what we could take in Australia and the IPL. So, I want to train hard and work on those aspects of my game and come out a better player next season."
"So with India A, I am going to prepare accordingly. We have played them in India and I have a little understanding of how they play but I don't exactly know how the wickets are exactly out there. I prepare as and when I get information but for the moment, I would prepare as I prepare before every game," Mayank concluded.