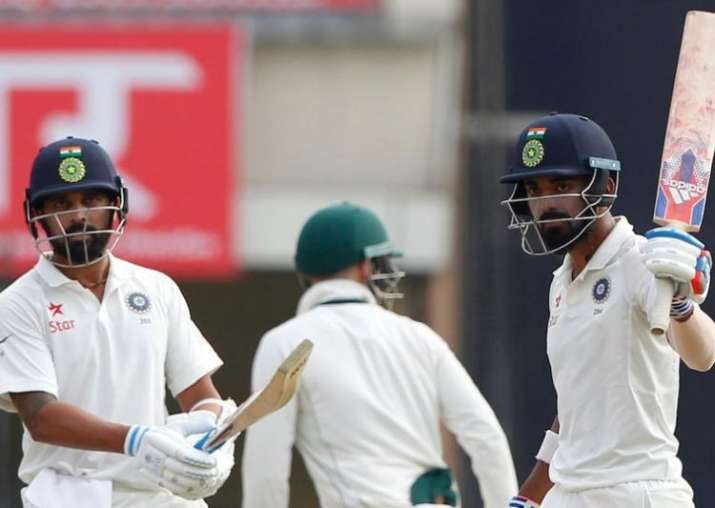 India's tour of England is one of the most-awaited series of the year where the two cricketing heavyweights collide to prove their supremacy in the longest format of the game. In their two-month long tour, Virat Kohli's men will play three T20Is, three ODIs and five Test matches against England and would want to shrug off the baggage of their heavy series loss which came in 2014.
In their last tour to England in 2014, India lost the five-match Test series 3-1 despite taking a one-nil lead after the completion of the second Test at Lord's. However, with a strong and well-balanced squad this time, Team India looks all set to erase the memories of past and script a different turnaround on the English soil.
In an exclusive chat with IndiaTV, former India cricketer Aakash Chopra spoke on length about India's chances on the upcoming England tour, opening combination and bowling strength which can decide the outcome of the series for the visitors.
The 40-year-old cricketer laid special emphasis on the importance of building an important opening partnership which will lay the foundation for the team. He picked up Murali Vijay and KL Rahul as the first-choice openers for the Indian team in the five-match Test series which is slated to begin on July 3 at Old Trafford, Manchester. "To get your opening combination right is always a priority because if you get a good start then you will most probably get the result in your way," Chopra told IndiaTV during 'Cricket Ki Baat' show.
"My openers in England will be Murali Vijay and KL Rahul. I will go with Vijay because he has performed consistently well overseas... he is my blue-chip stock. He has scored a ton at the Gabba, he also scored runs at Lord's, so I feel he is certain to play. Coming to Rahul, I think the way he is playing at the moment and plus the ability he has got, there's no doubt and debate on who should open for India in England," the former Delhi cricketer added.
Chopra also rated Rahul as India's second-best batsman after skipper Kohli and also feels the young batting wizard should feature in the playing XI in all the five Test matches against England. "There's no debate that Rahul should get more chances. I feel he should play all the five Tests. In 2014, Kohli also played all the matches... he failed to score a fifty in 10 innings but you decided to show faith in him and now you have got the benefits. I feel Rahul has also got the same ability and in opinion, he is right now India's No.2 skilled batsman across all formats after Kohli," the former opener said.
He also thinks Rahul should start converting his starts into big hundreds. "Out of the eight consecutive half-centuries KL Rahul scored, he should have converted at least two of them to big hundreds. There shouldn't be different yardsticks for different players."
Chopra also spoke highly of experienced opener Vijay and believes he will continue to prove his skills in the testing English conditions. "I have given a middle name to Murali Vijay and that is 'balance'. You will never find him off balance. He has got such a good idea of his off stump... he knows what deliveries he has to leave and the one he has to play. He plays close to his body... the kind of qualities you want in a Test opener, you find those in Vijay," Chopra said during the interview.
Chopra feels the series against England will be a big one and will serve as an opportunity for all the Indian cricketers to prove their worth. "India vs England will definitely be a great series to watch. I see this series as a big opportunity for Indian cricket... it will be challenging but at the same time, it's an opportunity. All the Indian players have been to England before and are aware of the conditions there. They didn't do well in their last tour to England in 2014 but they managed to win a Test match at Lord's. However, I can sense a turnaround this time."
He was confident that this Indian team has better chances to clinch a series against England. "I feel this Indian team is better than the last one which toured England. Virat Kohli has become a completely different player altogether in the last four years. Murali Vijay scored runs last time and he will score this time as well. You also have KL Rahul, who was not there last time. Cheteshwar Pujara has returned from his County stint and is more mature now as a player. Also, you have got Ajinkya Rahane in the middle."
At the same time, Chopra also spoke about the chinks in the armour of the hosts who are at the fifth spot in the ICC men's Test team rankings. He said, "If you look at your opponents, you will find a lot of weaknesses in their squad. Veteran batsman Alastair Cook is a setting sun now... he is on the downhill. They are settle their opening woes... their middle order too looks shaky. Their bowling... Stuart Broad and James Anderson are not the same force. I feel if India fail to win this Test series, they will end up cursing themselves."
At the end, Chopra emphasised about the quality of Indian bowlers who have emerged as the real strength of the team in the last couple of years. "If you see our bowling, it is the strength of the team, which was not tha case earlier. Your bowlers win your Test matches. Your fast bowlers are picking 20 wickets be it Bhuvneshwar Kumar, Mohammed Shami or Jasprit Bumrah. Then you have Ishant Sharma, who won you the Lord's Test in 2014... he is still there in England playing for his County team. If you see this team, you will feel that this team should perform well," Chopra signed off.