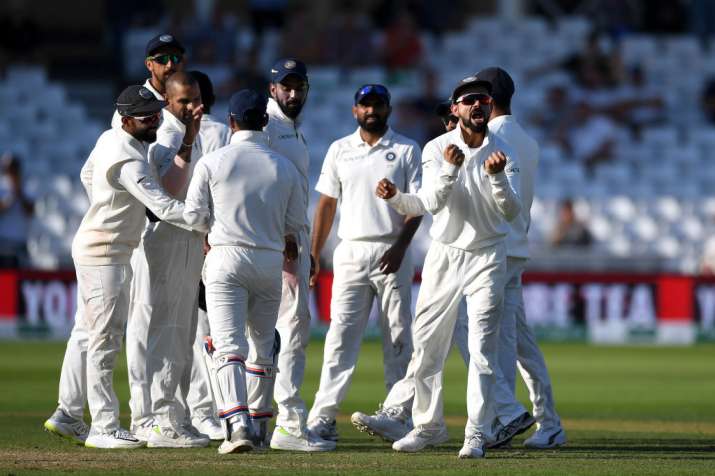 After making an impressive comeback in the five-match series, former Team India opener Virender Sehwag believes that the Virat Kohli led team are hungry for a win after a dominant show at Trent Bridge, Nottingham. India won the 3rd Test by a staggering 203 runs against England, adding a win to make the series 1-2. 
On the show 'Cricket Ki Baat', IndiaTV's expert cricket analyst Sehwag stated that India have a chance to win the 4th Test, albeit they continue the same dominating performance like they did at Trent Bridge.
"The way they played the last match (3rd Test), I feel that the Indian team can win the 4th Test on the fourth day itself. They have the spirit. But I feel that England will make a comeback. But India are like hungry tigers, they will hunt for a win for sure," said Sehwag to IndiaTV.
India now trail England 1-2 but more importantly, they get some breathing space after a heart-breaking defeat in Edgbaston, followed by the debacle at the Lord's. It was an all-round performance by the Indian cricket team, with every player contributing to the visitor's win in Nottingham, which comes after 11 years. 
Coming on to sledging in the game, it was during the second day of the 3rd Test when pacer Stuart Broad foul-mouthed debutant Rishabh Pant after dismissing him. The pacer was fined 15 per cent of his match fees for breaching Level 1 of the ICC Code of Conduct. 
Broad was found to have breached Article 2.1.7 of the ICC Code of Conduct for Players and Player Support Personnel, which relates to "using language, actions or gestures which disparage or which could provoke an aggressive reaction from a batsman upon his/her dismissal during an International Match." 
Sehwag felt that it was it was highly unnecessary for Broad to sledge Pant after being dismissed. 
"Broad has played over 120 Test matches, this was Pant's first, you've dismissed him, you've got the wicket, there is no need of sledging. Kohli was right in making him (Broad) understand later on."
With seamer Jasprit Bumrah returning to Test cricket after recovering from injury, India collected all 20 wickets at Trent Bridge, with Bumrah and all-rounder Hardik Pandya claiming a five-wicket haul each in the 3rd Test. 
The former opener lauded the Indian bowling attack, stating that they're 'one of the best' at the moment and feels that they are not given the credits like the batsmen. 
"I feel India's current bowling attack is one of the best at the moment. They have four pacers who have performed brilliantly so far. The ultimate test is on a flat track, whether they can claim all 20 wickets or not. Australia has the best batting tracks and if they're able to claim all 20 wickets, your name is made. I feel that the bowlers are not given the credits," concluded Sehwag.
India will now play England in the 4th Test at Southampton commencing August 30