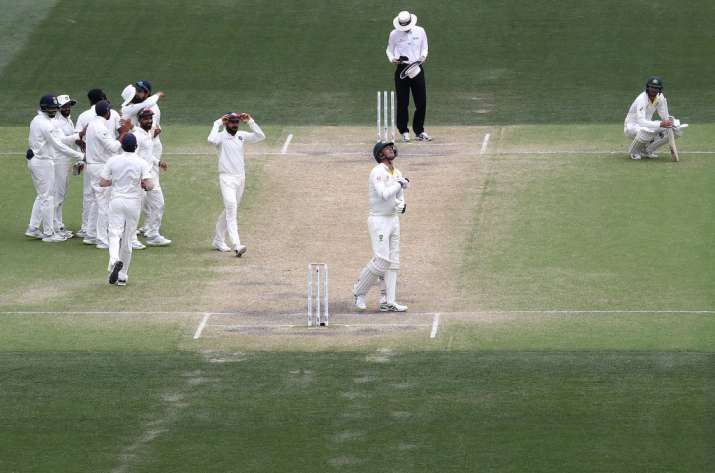 The Australian team has come under heavy scrutiny and criticism after the hosts lost the series opener to India in Adelaide. But what has shocked cricketers around the world is that they are witnessing a 'defensive' Australian side. Former India cricketer Gautam Gambhir is appalled by their performance in Adelaide and has also raised a point of concern for Cricket Australia which can hamper their cricket in the coming years. 
In an exclusive interview with IndiaTV, Gambhir felt that if this current side is seen as the next generation Australian team without the likes of Steve Smith and David Warner, the team is in grave danger. 
"Australia's batting is currently their weakness. I've never seen an Australian side on Australian conditions score less runs. During our time they used to put up +400 runs and now 190, this just shows what a defensive mindset they have. If this team is the backup plan to Smith and Warner, this is Australia's next generation. This should be worrisome for them. A nation just cannot be dependent on just two players. This just shows that their first class structure was not like it was before. If Australia continue to play with a defensive mindset, India will win the series," Gambhir told IndiaTV. 
India, who have a 1-0 lead going into the second Test in Perth, will look to create history by winning the Test series for the first time on Australian side. Speaking on India's chances of winning the four-match series, Gambhir feels that skipper Virat Kohli has the necessary experience required to turn this dream into reality. 
"This is Virat's third tour of Australia. He is an experienced player and has led the team overseas. A leader is known by the results and a batsman through his runs and a leader is defined when you win an overseas tour. In Rahul's time we won in England, Dhoni's time we won in New Zealand, drew the series in South Africa and in Kumble's time we won in Perth."
Gambhir recently announced his retirement from the game. He has also declared that he will not be playing even domestic cricket or in the Indian Premier League (IPL). Gambhir last played for India in Tests against England in November 2016.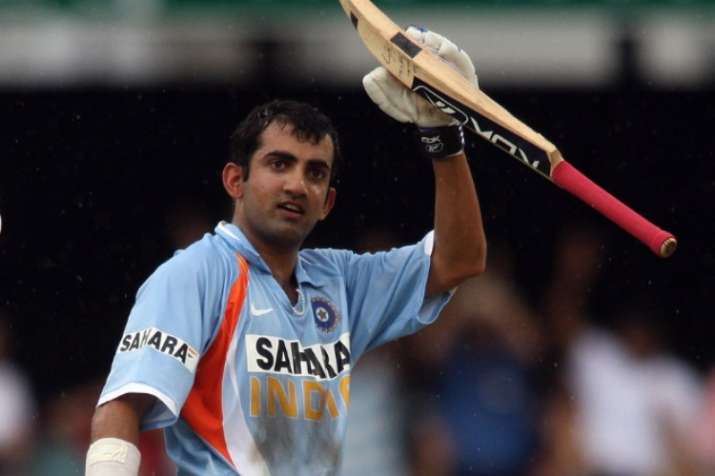 The aggressive southpaw, best remembered for playing crucial knocks in the finals of 2007 World T20 and 2011 World Cup, said it was not easy for him to call it a day.
"I would lie if I told you it was an easy decision (to retire). When you play for 25 years and then to leave it all of a sudden is heart-breaking because then you realise that there are withdrawal symptoms as to what will one do next. My main motive to go on was that I could play for India. But there was no point of scoring runs when you know the chances of getting to play (for India) were slim. I thought it was also time to allow someone else play and get a chance to represent India."
"I spoke to my family and close friends before making the decision. Like I said, there was no point of scoring runs when you know that it's not leading you anywhere. Many people asked me that I could have retired from first-class cricket and played IPL. IPL for me was not a platform to make money, but a chance to score runs and play for India. I didn't want to hold anyone back with me being there." 
Gambhir was India's top-scorer in the finals of the 2007 World T20 in South Africa and the 2011 ODI World Cup in Mumbai, both of which the country won. He considers himself 'fortunate' to get a chance to win the World Cup for India.
"I was fortunate enough to be a part of two world cup winning squads (T20, World Cup). The World Cup medal matters the most. My aim was not to amass 15 to 20 thousand runs, but to win the World Cup. It's nothing in comparison to the rest of the dreams."
Gambhir made 58 Test appearances for India, accumulating 4154 runs at an average of 41.95. His 147 ODI games fetched 5238 runs, while in 37 T20 Internationals, he scored 932 runs.
​​(As told to Samip Rajguru - Executive Editor, Sports at IndiaTV)