Follow us on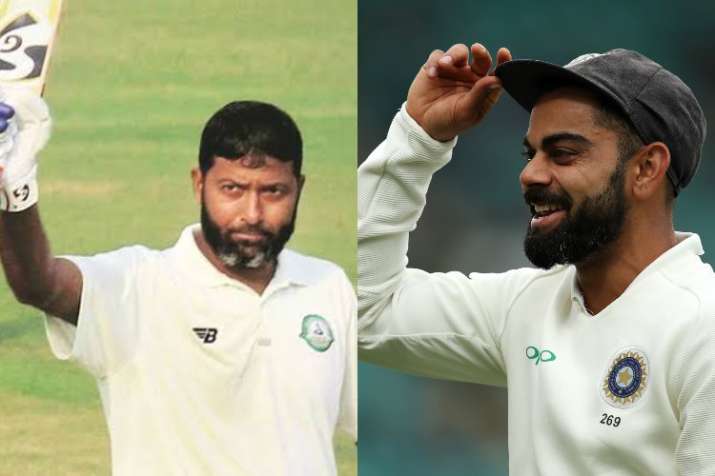 Indian captain Virat Kohli needs no introduction. The skipper has emerged as the best batsman in the world over the past few years and the accolades have followed suit. After being adjudged the ICC cricketer of the year 2018 at last month's awards, Virat Kohli has now found praise from Wasim Jaffer, former India Test player and current Ranji Trophy champion with Vidarbha.
In an exclusive telephonic conversation with indiatvnews.com, Jaffer was asked which cricketer he would pay to watch on a cricket field. 'Virat Kohli' came the instinctive reply. According to Jaffer, Kohli is the best player in the world and he can't think beyond the Indian captain in terms of a better player to watch in action.
"Definitely Virat Kohli! He is one of the best players in world cricket right now. The way he keeps raising the bar for himself and the example he sets with his fitness, batting or fielding makes him a role-model for any young upcoming cricketer. The way he keeps creating new records and leading the team with a winning mentality, he has walked the talk by winning away from home and the way the team is playing for the past couple of years, I think he is the best player in the world at the moment," said Jaffer.
(Read full Interview here)
It was a 10th Ranji Trophy title for Jaffer who has now scored the most runs and centuries in the highly acclaimed Ranji Trophy. When asked who would he choose as his picks for opening the batting in Tests for India, Jaffer an opener himself for long, tipped teenage sensation Prithvi Shaw and Karnataka batsman Mayank Agarwal for the crucial slots.
"Prithvi Shaw and Mayank Agarwal would be my first-choice openers without a doubt. The way Shaw has played since he made his debut has been great to watch, though his injury right before the Australia series was unfortunate. Agarwal too has capitalised well on the few chances he has got in the team. So these two should make the cut for the next Test that the country plays," signed off Jaffer.
(As told to indiatvnews.com Senior Sub Editor Ajay Tiwari over telephone)