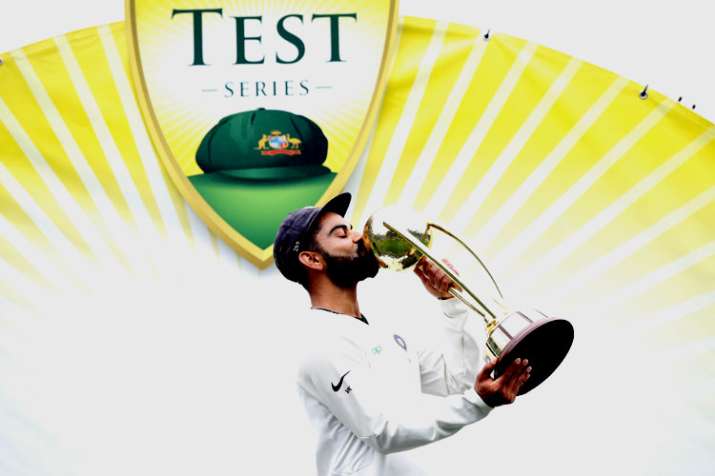 Former India captain Sourav Ganguly heaped praise on Virat Kohli and his captaincy after India walked passed a meek Australian side 2-1 in the four-match series to script history.
After 71 years and 12 attempts, India have finally managed to win a Test series Down Under and Ganguly believes that this a big achievement from the Indian team.
"Big achievement. India have been unlucky that the series didn't end 3-1. Congratulations to the team and the support staff. It's not easy to go to Australia and win and it's a big achievement."
"I hope the team goes forward from here and India win more series outside the subcontinent. Good teams play cricket to go outside and win. India had the opportunity and they on," Ganguly said in IndiaTV's show Cricket Ki Baat.
One more thing that Ganguly pointed out was how Kohli's captaincy has helped the young players play with confidence and how it will help them going forward.
"Captain is the most important in cricket and the captain's fate and belief can make a player. This is Virat's first win outside the subcontinent and like he said India can win anywhere from now on and India will get confidence from here. So, India will take a lot of it from this victory. So, this win was very important for India," he said when asked how much Kohli's praise at the post-match award ceremony for Mayank will help him.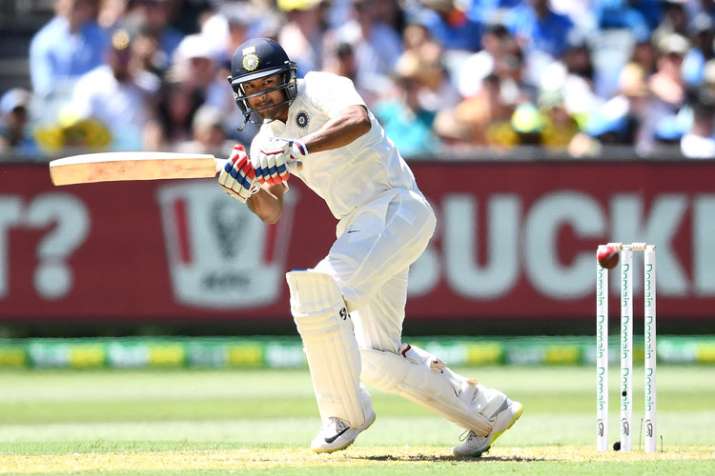 When asked about who stood out in the series apart from Cheteshwar Pujara, who scored 521 runs and was awarded the man-of-the-series, he said: "After the Perth Test every player played responsibly. Mayank Agarwal played really well. Opening is a really important position and Mayank did really well. Rishabh Pant played really well in Sydney.
"But, I felt opening is really important and Mayank's role was really important."


Some happy faces in the dressing room post the Historic win 🇮🇳🇮🇳📸 #TeamIndia #AUSvIND pic.twitter.com/nVosuIEwlt

— BCCI (@BCCI) January 7, 2019
The 46-year-old also said that he feels India will remain the No.1 Test side for a while as Kohli's men will now play mostly at home and defeating India in India is extremely difficult.
"I feel this team will remain No.1 for a long time because now India will cricket at home as they have played outside the subcontinent for a while and now they will play at home and it will be really difficult for other teams to beat India at home," Ganguly said.
The southpaw also agreed with Kohli's assessment of India playing well despite losing tosses before and said that the team won because of playing good cricket.
"Toss makes a difference but there's a slight difference but India have won not because of the toss but because of scoring big scores. So toss played some role but India played really well...so India have won the series," he said before signing off.