Follow us on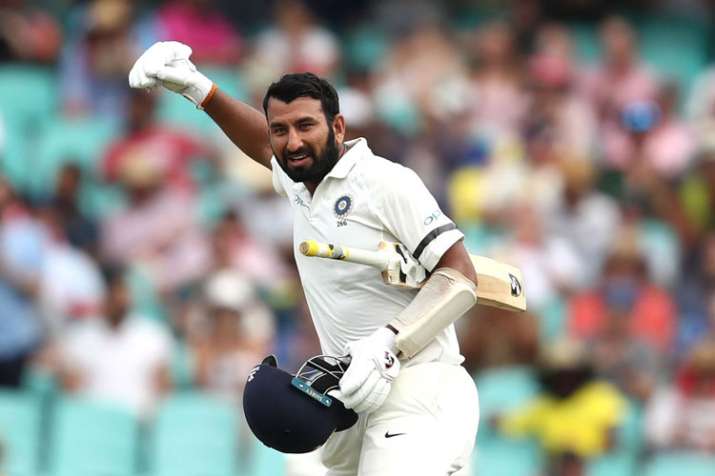 Former India captain Sourav Ganguly lavished praise upon India's marathon man Cheteshwar Pujara, who continued to impress Down Under on Thursday.
Pujara hit his third hundred of the four-match Test series and remained not out on 130 off 250 balls after the end of day one's play in the fourth and final Test at the Sydney Cricket Ground.
Pujara hit 123 and 106 in Adelaide and Melbourne respectively and India won both the Test matches and are ahead 2-1 in the series. And his 130 not out on Thursday powered India to 303/4 at the stumps and put the visitors in the driver's seat in the fourth Test match -- a game they only need to draw to script a historic series win Down Under for the first time in the history.
Pujara's efforts are dwarfed in front of Virat Kohli's sensational form in 2014, where the current Indian captain smashed four centuries and scored 692 runs in the four-match series but India went on to lose the four-match contest 2-0. 
And this is why Ganguly feels that Pujara's efforts are much more important than Kohli's in 2014.
"We all remember how sensational Virat Kohli was in Australia in 2014. He hit four centuries in four Tests but in this series Cheteshwar Pujara has had a bigger impact than Kohli compared to that series. Because India have won all the Tests Pujara has hit a century in so far and maybe the same will happen in Sydney.
"India are very close to winning a Test series in Australia and I don't think India can lose the game from here on. So India will win the series and these three centuries from Pujara has had a huge impact and you can't compare with any other hundreds," Ganguly said in IndiaTV's show Cricket Ki Baat.
"This was an opportunity for India to win a series outside the sub-continent after the losses in South Africa and England and Pujara has batted the best he has ever in his life. So the impact is on another level and can't be compared to any other century," he added.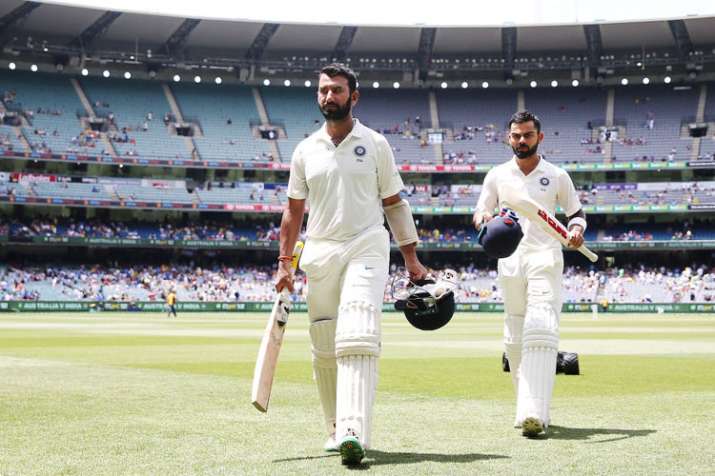 The 46-year-old even went a step further and said that Pujara is as important as Kohli to India in red-ball cricket because of his tremendous success both at home and away in the current season.
"He is an asset for any captain and I always say that No.3 in Test cricket is a very important position and six months back when we were talking about England, I said don't think about Pujara's strike-rate and after these three hundreds and how he has played outside the sub-continent. He even played really well and scored a 50 on a difficult Wanderers wicket, which was equal to 100 runs.
"So, in this Test team and after this Test series, I feel Pujara is equally valuable as Kohli. I also feel this is just the beginning for Pujara and the next three years will be even better for Pujara," Ganguly opined.
Pujara has so far hit 458 runs from seven innings, hitting three centuries and one fifty and been a rock for the visitors amidst the hosts' fiery spells here and there.