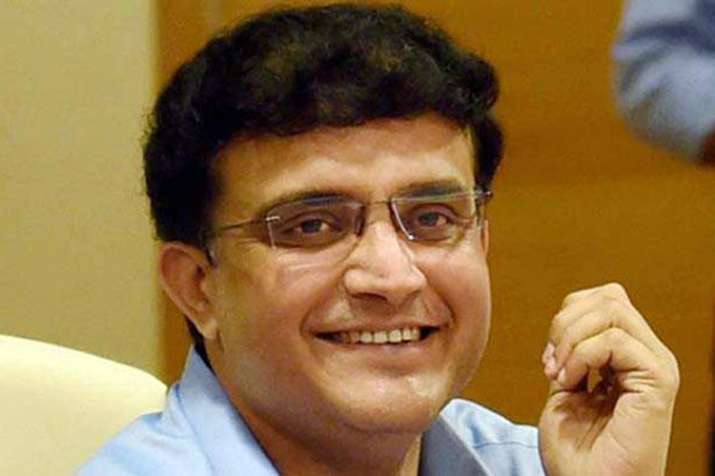 India are closing on a historic victory in the ongoing 1st Test against Australia in Adelaide. While India need six more wickets to seal the win on the final day, the hosts still have to score 219 runs to turn the tables on the visitors. Former India captain and IndiaTV's cricket expert feels that Australia don't have what it might take to prevent an Indian victory.
Speaking on IndiaTV's YouTube Live session, Ganguly added that the last day of the Test presents a great opportunity for India to lodge not just a rare away win but also take a lead in the four-match rubber.
"219 runs in the fourth innings on a pitch that is breaking down, are a lot. Australian batsmen will have to play out of their skins to avoid defeat and I don't think they have the ability to do it," said a confident Dada.
The Prince of Kolkata also said that India basically need to get rid of just two specialist batsmen - Travis Head and Shaun Marsh - who will take guard on the final day as the rest of the batting will follow suit.
"Hope India keeps the pressure on after winning tomorrow. They only need to get two guys out and not six," quipped the 113-Test veteran.
He also singled out Cheteshwar Pujara who scored a century and a fifty in the two innings, saying that it's great for India that their No.3 is in form from the first match itself.
"Pujara has played really well in this Test. It's one thing to score a century and completely another to do it when needed. Such hundreds remain in our memories for the rest of our lives," said Ganguly.
When asked about India being on the brink of victory even though their star player and skipper Virat Kohli not making a significant contribution with the bat in the match, Sourav replied by saying that it's actually really good news for Indian cricket.
"When India won in Adelaide in 2003, Sachin (Tendulkar) failed in both the innings. The same happened in Pakistan in 2004. So these are really good signs for Indian cricket," elaborated Dada.