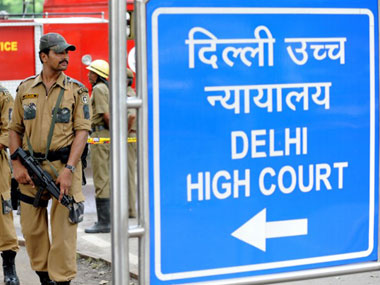 Some former Delhi players had an "insatiable appetite" for more and wanted to accommodate their wards or candidates of their academies and that is why "throwing muck" at the Delhi and District Cricket Association (DDCA), the Delhi High Court was told today. 
Without naming these ex-cricketers, DDCA said as an "instrument of blackmail," several complaints have been filed at their behest since they could not get their own wards accommodated in the Delhi team. 
"It's a pity that much of the muck thrown at DDCA is the handiwork of few of its ex-players alone who ironically were the ones who benefitted and got emboldened from the DDCA the most, but regretfully had the insatiable appetite for more and more and wanted the rules to be bent to accommodate their own wards by pushing the talented ones to the back," DDCA told a bench of justices S Ravindra Bhat and Deepa Sharma. 
DDCA's submissions came in the backdrop of different factions blaming each other for the mess in the cricket body which has led to the filing of several defamation cases, including one filed by Finance Minister Arun Jaitley, who was a former DDCA President, against Delhi Chief Minister Arvind Kejriwal and other AAP leaders. 
Former cricketer Chetan Chauhan also filed a defamation case against Kejriwal and BJP MP Kirti Azad while some others dragged Bishan Singh Bedi and Surinder Khanna to the courts. 
While responding to the recommendations on its functioning made by Justice (retd) Mukul Mudgal, who was appointed as DDCA's observer, the DDCA said they have accepted most of them. 
It said some recommendations on "promotion of cricket and selection of players, covering DDCA constitution, selection process, renewal of affiliation of its affiliated clubs, grants given to affiliated clubs, selection committee" came as a "surprise" as Justice Mudgal had not given a hearing to the executive board of directors or sports working committee. 
"The very foundation on which the (Mudgal) report was based was without talking to anyone. It is very difficult to ascertain as to how these findings were given (in the recommendations)," senior advocate Aman Lekhi, who appeared for DDCA, told the court.
Meanwhile, eight directors of DDCA, including its Vice President Chetan Chauhan and Treasurer Ravinder Manchanda, who had sought to intervene in the matter, have supported the recommendations and sought their immediate implementation. 
The bench, which is hearing DDCA's 2010 plea for an occupancy certificate from South Delhi Municipal Corporation (SDMC) to hold matches at the stadium, would hear further arguments in the matter on September 27. 
Advocate Nitin Mishra, representing Justice Mudgal, had earlier told the bench that the retired judge does not wish to continue as observer of DDCA as he has other commitments. 
He had said if the court requests, then Justice Mudgal would continue in the position. 
In its submissions, the DDCA claimed that after the popularity of the game soured, some ex-cricketers had started their cricket academies and "relentlessly lobbied and pushed to accommodate their own wards and players who were representing such academies." 
DDCA said much of its problems arose out of the multiple administrative structure of governance in Delhi. 
It also claimed that the task assigned to Justice Mudgal was specifically to supervise the matches but he "went on to make recommendations on selection process which was definitely beyond the scope, extent and jurisdiction of the committee". 
"That being so, the procedural infirmity thus potentially vitiates the report of the committee so far as the areas and issues covering selection process, affiliation of clubs, appointment and remuneration of coaches, constitution of sports working committee, selection committee etc in particular are concerned," it said. 
On July 11, Justice Mudgal had submitted a report pointing out various deficiencies in DDCA and observed that the Board of Control for Cricket in India (BCCI) being the parent body has to ensure that the Delhi cricketing body was "transparent in its functioning". 
It had also given several recommendations, including scrutiny by BCCI of the current state of affairs in DDCA and strengthening of its "accounts wing". 
The report had pointed to deficiencies in tendering, accounts and finance, administration, promotion of cricket and selection of players, ticketing and accreditation and suggested various measures to bring down these shortcomings. 
The Delhi high court had constituted Justice Mudgal committee in the backdrop of alleged irregularities in the functioning of the DDCA.
(With PTI inputs)