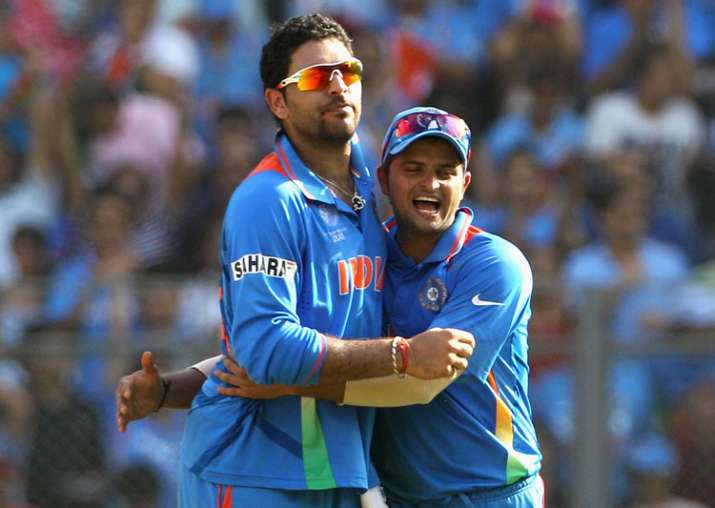 Yuvraj Singh and Suresh Raina's exclusion from the recently-concluded limited-overs leg of the Sri Lanka tour and the upcoming five-match ODI series against Australia has left many wondering whether it was indeed the end of the road for two of India's stalwarts in the shorter format. Yuvraj and Raina's failure to clear the "Yo-Yo" endurance test before the Sri Lanka series was stated as the primary reason behind their absence. Subsequently, more eye brows were raised when the selectors ignored their names while announcing the squad for the first three ODIs against Australia. 
However, India chief coach Ravi Shastri, in an exclusive chat with India TV, revealed that the door was still not closed on Yuvraj and Raina.  
Shastri said that team selection is based on three parameters - fitness, current form and fielding - and any player who passes these is eligible for selection. Shastri also laid down the importance of fielding.
"Any player is eligible for selection if they perform well on the following parameters - fitness, current form and fielding. Fielding is very important if you want to win consistently," Shastri told India TV.
The 55-year-old Shastri said he is never involved in the selection process. 
"I am not involved in selection. The door is not closed on Yuvraj Singh and Suresh Raina. Any player who performs well on these parameters is eligible for selection," he said.
"Yo-Yo" endurance test has of late been the most important fitness parameter for the Indian team, which is considered to be one of the fittest teams in the world.
According to reports, the acceptable "Yo-Yo" score for the current team in 19.5 and above and captain Kohli, who is probably one of the fittest athletes in the world, scores 21 on an average. However, both Yuvraj and Raina have scored well below the acceptable level.
Shastri said the team will continue to experiment with its playing XI in the upcoming Australia series, starting in Chennai on September 17. 
The coach said the experimentations are done to give every player a chance to play and to identify the core group before the 2019 World Cup.
"Keeping in mind the 2019 ODI World Cup, we wanted every player to get a chance to play in Sri Lanka and we ensured it. The bilateral series against Australia will again be a good opportunity to identify the players who will form the nucleus/core team for the world cup," he said.