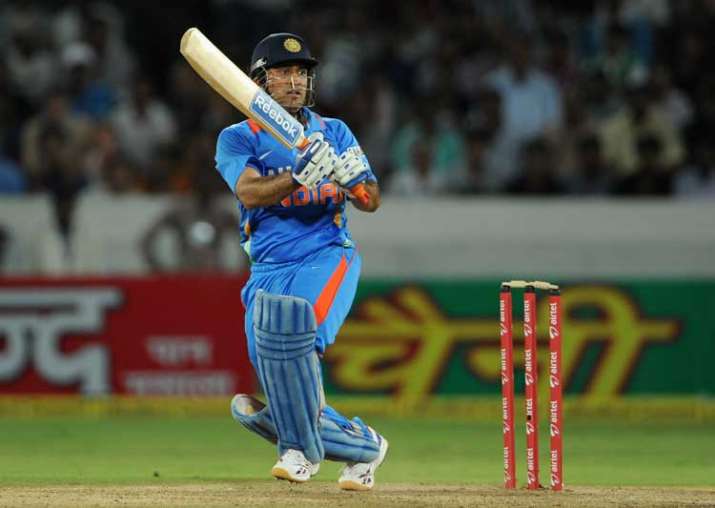 Former India captain Mahendra Singh Dhoni has warned the young cricketers trying to ape his trademark helicopter shot. Dhoni said he doesn't want the budding cricketers to try out the shot due to risks involved in it. The unconventional helicopter shot, which made Dhoni a household name in India, involves flicking the bat towards the leg side when facing a yorker or a fuller-length delivery, and finishing the stroke with twisting the bat in an overhead circle. 
Dhoni said he learnt the shot while playing street cricket with the tennis ball.
"(It is) something I learnt while playing tennis ball cricket on the roads of India. It is difficult. In tennis ball cricket even it's hit from the toe of the bat the ball still travels a lot but in normal cricket, it has to be the middle part of the bat, so it requires a lot of work. 
"I don't want them to play helicopter shots because they could get injured," Dhoni said at the launch of his global cricket academy in Dubai.
Dhoni also spoke out on the recent criticism he has received from some former India cricketers. Ajit Agarkar and VVS Laxman raised questions about Dhoni's T20 future, creating quite a storm in the country's cricketing circles. 
However, the two-time World Cup-winning captain seemed unperturbed. 
"Everybody has views in life and it should be respected," Dhoni said when he was asked to comment on Agarkar's remarks. 
Dhoni, who won the 2007 inaugural World T20 as captain with a young India team and the 2011 ODI World Cup, struggled to get going as India lost by 40 runs in the second T20I against New Zealand in Rajkot. 
The 36-year-old, though, still finds enough motivation wearing the India colours. 
"The biggest motivation is being a part of the Indian cricket team. You have seen cricketers who are not god-gifted, but even then, they have gone far. That's because of the passion. The coaches need to find that out. Everybody doesn't play for the country."