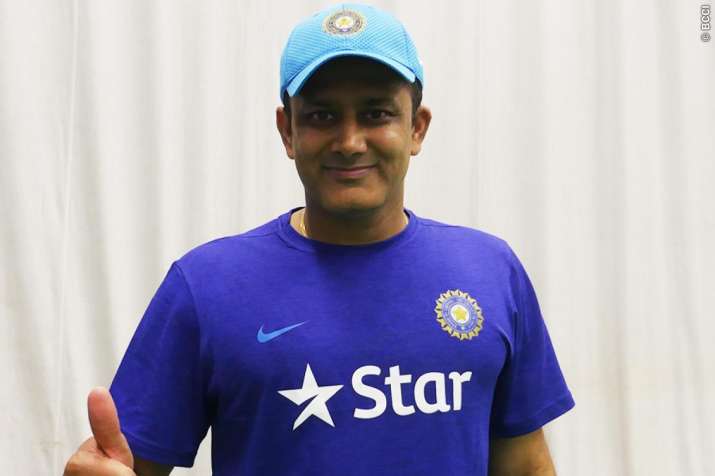 Buoyed  over the Indian cricket team's exciting Test series win over Australia, chief coach Anil Kumble said that  the current side is good enough to extend its home dominance to foreign shores as well.
"With this kind of line-up, with the lower-order contributions, I don't see any reason why we can't start winning abroad," Anil Kumble said after the match.
India today chased down a victory target of 106 with consummate ease on the fourth day to beat Australia by eight wickets in the fourth and final Test and reclaim the Border-Gavaskar trophy. 
"It's fantastic. We spoke about it that we will take one series at a time, one match at a time, one session at a time.  To come back from 1-0 down, when you could see there were tired bodies around, it was brilliant," Kumble said.  
"After Virat's injury the team stood up. (Ajinkya) Rahane led the team brilliantly after losing the toss. Then chasing 300 was a brilliant effort and yesterday the bowlers were brilliant. 
"The fast bowlers throughout the season have bowled brilliantly. They bowled quick and the mind games done on the pitch that changed the way we approached the game," he said.  
Asked about the positives his side can take from the hectic Test season, Kumble said: "The positives have been adapting to conditions. We have had almost 25 players starting from West Indies. All 25 have stood up in different conditions. 
"Even the new home venues, we didn't know how those pitches would behave. Everybody has put his hands up. The one area we need to improve is catching, that is something we have to look into." 
Praising all-rounder Ravindra Jadeja, Kumble said: "Jaddu (Ravindra Jadeja) was brilliant through the season.  (Ravichandran) Ashwin of course we know what he is capable of but Jaddu has always been in the shadows. But he has now come out of it and to be the No. 1 spinner is brilliant."
(With PTI inputs)