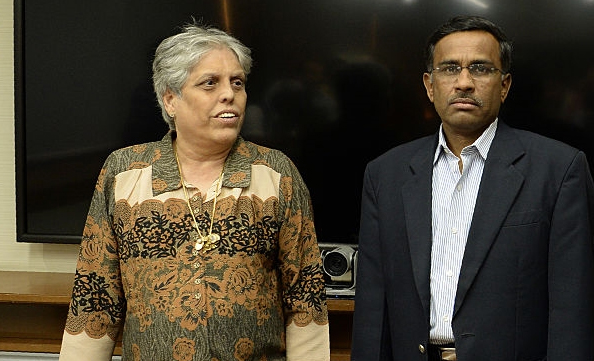 Former India women's cricketer - Diana Edulji has taken a potshot at the world's richest cricket board (BCCI), saying it is a "male chauvinist organisation" that continues to look down upon women's cricket in India. Edulji is a part of a four-member panel appointed by the Supreme Court to take charge of the administration of the Board of Control for Cricket in India (BCCI), has slammed the cricket board, 
Speaking at a private event on Tuesday, Edulji also claimed that certain members within the BCCI were not pleased by the Indian women cricket team's performance at the ICC Women's World Cup held in England.
The Mithali Raj-led side went just nine runs short of clinching their maiden World Cup title as they lost to hosts in the final held on July 23 at the Lord's.
"I've always been a BCCI basher, right from the day women's cricket came into the BCCI fold in 2006," ESPNcricinfo quoted Edulji as saying.
"BCCI is a very male chauvinist organisation. They never wanted women to dictate terms or get into this thing. I was very vocal right from my playing days, from when I started. Even now, I would still say that it is not yet well accepted within BCCI that women's cricket is doing well. It is very difficult for them (some BCCI members) to accept the fact that this team has done very well," she added.
In January this year, Edulji was made a member of the Supreme Court-appointed Committee of Administrators to overlook the BCCI's affairs.
The former India captain also recalled an incident, saying that When N. Srinivasan became BCCI president, she went to congratulate him at the Wankhede Stadium, to which the latter replied, "If I had my way, I wouldn't let women's cricket happen".
(With Agency Inputs)