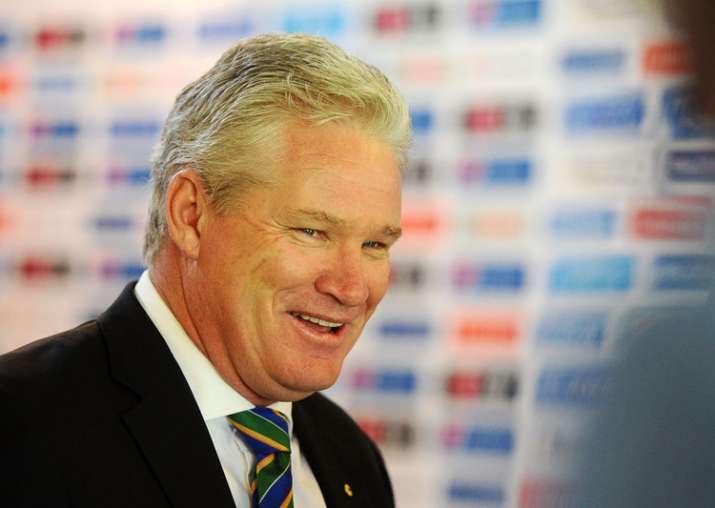 Breaking television sets and laptops out of anger or disappointment is not a new thing. In fact, it is a routine affair during India vs Pakistan cricket matches where fans take out their frustration on TVs after the loss of their respective teams. However, two former Australian cricketers breaking TVs and computers after their team's series loss against India is something which has not happened before.
Australia lost the ongoing five-match ODI series against India after their 5-wicket defeat in the third ODI in Indore on Sunday and former Aussie cricketers - Dean Jones and Brag Hogg - took out their frustration on the poor television sets and laptops. Australia's latest defeat was their 11th in the last 13 ODI matches, something which must have been hard to digest for Jones and Hogg. 
So, in anger and frustration, both of them went to a local cafe in Indore, which lets its customers vent out their anger on such electronic items. 
According to a media report, the cafe's name is Bhaadas and it charges money from customers so that they can break the items.
Watch Video:
The Indian team, which leads the series 3-0, will take on Australia in the fourth ODI in Bengaluru on Thursday.