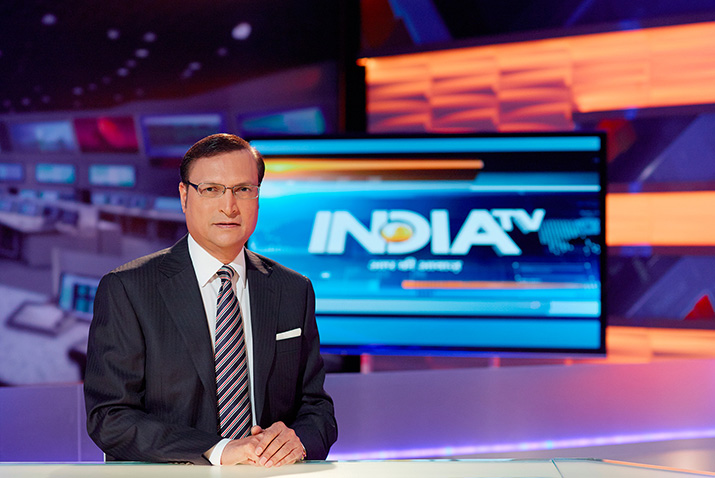 Former India cricketers Yashpal Sharma and Chetan Sharma have come out in support of IndiaTV Chairman and Editor-in-Chief Rajat Sharma, who is contesting for the post of Delhi & District Cricket Association (DDCA) President. The DDCA elections 2018 will be held on June 30.
"You all know that the DDCA elections are being held on June 30 and Shri Rajat Sharma has applied for the post of DDCA President. He is a Padma Bhushan awardee and has always been passionate to help the cricketers," said former India middle-order batsman Yashpal Sharma, who has played 37 Tests and 42 ODIs. (Also Read: Rajat Sharma, contesting for DDCA President's post, promises to bring back its old glory)
"I would request all the DDCA members to give their votes to Rajat ji, who is an honest person, and help him win the elections. Being a former international player, I would request all the members to vote in favour of Shri Rajat Sharma in order to secure a golden future for DDCA and the players of Delhi," he added.
Meanwhile, former India fast bowler Chetan Sharma said as a successful and honest administrator, Mr. Rajat Sharma is best suited for the job.
"Rajat ji is contesting for the post of DDCA President. I have been associated with Rajat ji since 2004. As far as his love for cricket and cricketers is concerned, there's no comparison of Rajat ji. He is a number one administrator," said Chetan Sharma, who has represented India in 23 Tests and 65 ODIs.
"The most important thing is honesty, which I haven't seen so far in DDCA. But I can assure you that once Rajat ji comes in, everything will be done in an honest manner. There used to be a time when 11 players in the Indian team were from North and today there are so few examples. 
Honest Man & Great Administrator, Cricket needs such kind of personalities. #ddcaelections #ddcapresident @samiprajguru @indiatvnews @RajatSharmaLive @VipulNarigara22 pic.twitter.com/CXS7DWypHf

— Chetan Sharma (@chetans1987) June 20, 2018
"This is because there's no honesty. But this kind of things will not happen under Rajat ji's leadership. I am saying this because of my 14-year long association with him. I will request all the members to vote for Rajat ji for DDCA's better future," he added.
Mr. Rajat Sharma's team consists of Rakesh Bansal who will fight for the post of Vice President, Vinod Tihara (Secretary), Om Prakash Sharma(Treasurer) and Rajan Manchanda (Joint Secretary).
The dates for the DDCA elections were declared last month by administrator Justice Vikramajit Sen, who also issued the directive that the polls will be held without the much-criticised proxy voting system.
The proxy system of voting which has been considered by many as the root cause of corruption in DDCA has been done away with as Justice Sen released an 11-point model of code of conduct for election of members of the executive committee.