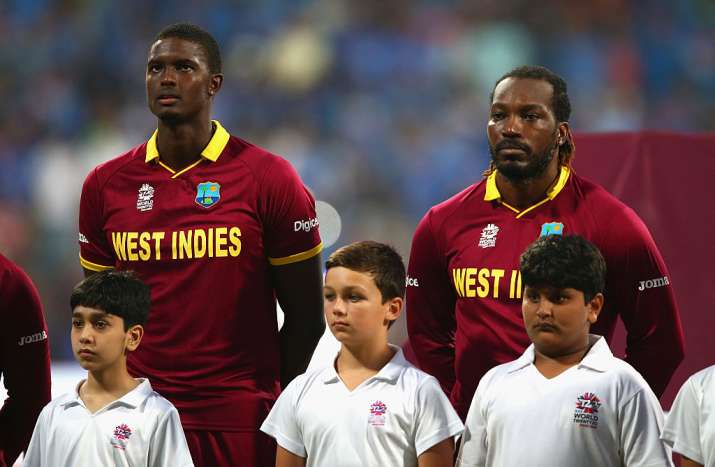 Sri Lanka's stunning defeat against Zimbabwe has provided West Indies with a glimmer of hope for making it to the 2019 World Cup and aggressive batsman Chris Gayle says they will work hard to earn a direct entry into the mega event. "We want to win 2019 World Cup. Definitely, we would try to push hard for it and make sure West Indies is part of it," the southpaw, who does not play ODIs as of now, told reporters.
The explosive batsman is hoping that WICB will relax eligibility rules for players like him to be in the team for the World Cup.
"Yeah. That is what is under discussion. It is for them to make the announcement. Once the announcement is made, we can know what is on. So, it is better for us to wait and watch and see what happens. Once we are guided by the rules, it will become clear about players participation," he said.
West Indies are placed ninth on the ODI rankings table and the upcoming England series is important for them to earn some crucial points.
The England tour consists of three Tests, one T20I, and five ODIs.
The top eight teams qualify directly, whereas the bottom four teams will compete in the World Cup qualifiers next year against the top six Associate and Affiliate teams.
And, from 10-team qualifier tournament, only two teams will advance to the main tournament.
Asked is he hopeful of remaining in Royal Challengers Bangalore next year, Gayle said, "I really don't know what is in store. But, definitely, I am looking to be associated with IPL next year for sure and have some fun."
Talking about Evin Lewis, Gayle said he is going to be a dangerous batsman.
"He has belted two centuries against India. He's a small (short) player, but powerful, and is a future star. He will be going to be dangerous if he is consistent," Gayle said after announcing his investment venture in IONA Entertainment.