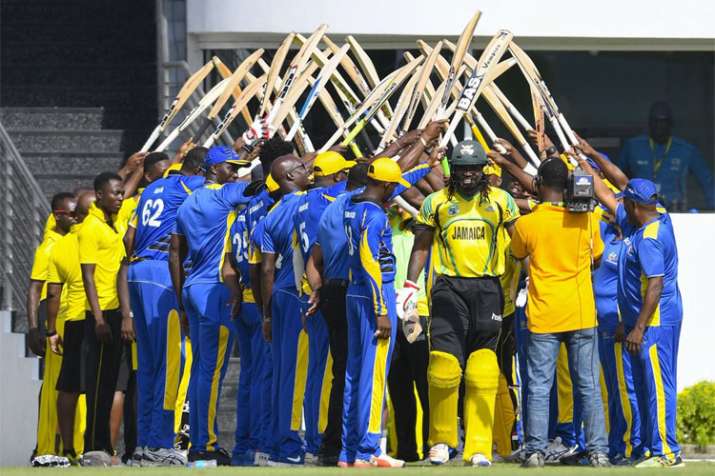 'Universe Boss' Chris Gayle ended his List A career for his team Jamaica on a high note by scoring a ton in his last match. Gayle played like a boss in his last match for Jamaica in Regional Super 50 clash against Barbados. 
The most destructive batsman in world cricket bid adieu with outstanding stats. In 356 List A matches Gayle scored 12,436 runs at an average of 38.14.
Gayle was elected captain by his teammates in his last match which touched his heart and he thanked them later for that.
"It's very pleasing to get a hundred in my last 50-over game for Jamaica, it's something I will always cherish. To lead the team to a win makes it more special. It's been a pleasure representing my country, more so captaining them. I'm thankful and grateful to be standing here aged 39 and still get a century in my last game for Jamaica," ESPNcricinfo.com quoted Gayle, as saying.
On his cricketing journey, Gayle was happy to play for over 25 years and considered it an achievement.
"There's a lot in the tank, to be honest, but there's life after cricket, so have to enjoy life as well. Playing cricket for over 25 years has been a great achievement from a personal point of view, but I have a family now. I have to gel with them as much as possible and watch my kid grow," he added.
(With ANI Inputs)