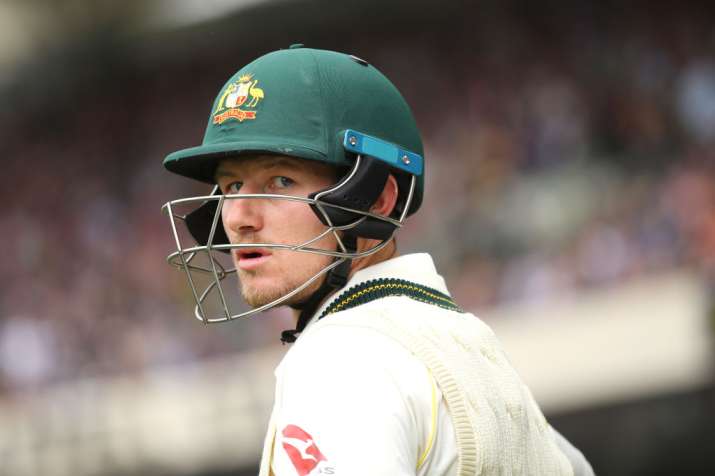 Australian batsman Cameron Bancroft, who is currently serving a nine-month suspension for his involvement in the ball-tampering scandal, is focusing on getting back on track to play for Australia once again. 
There was a huge uproar when Cameron Bancroft, along with former Australian skipper Steve Smith and former vice-captain David Warner, was found guilty of tampering the ball during the third Test of the four-match series against South Africa at Newlands in March.
The 25-year-old, who will be playing in Northern Territory's Strike League starting July 1, asserted that his current focus is to continue to perform well and earn his spot back in the Australian team.
"There have been times where I've felt really sad, there's been times where I've felt really angry. But overall, I've worked really hard on myself, been really busy with a lot of things and right now it's just another step forward, heading up to Darwin to play some cricket and I'm really looking forward to it," Bancroft said.
"I can't change what happened in South Africa and that's something I'm completely accountable for. Everything since South Africa I've moved towards have been steps closer to one day getting back and playing cricket for Australia again," he added.
The wicketkeeper-batsman further revealed that he is in touch with Steve Smith and David Warner, who are playing Global T20 Canada tournament in Toronto, and that trio is helping each other out to cope with the situation. (Also Read: Darren Sammy defends Steve Smith)
"I speak to them quite regularly, at least every week. Whether that's a phone call or messages, they're obviously very busy with some things too," he said.
"They're two really great people and we've been looking after each other. That's a value that we really hold closely at the WACA (Western Australian Cricket Association), is this idea of looking after your mates. We've been going through all of this together and we definitely look out for each other, that's for sure," he added.
David Warner, along with former skipper Steve Smith, was handed a one-year ban by Cricket Australia from both domestic and international cricket for their involvement in the scandal that sent shock waves through the cricket world.
(With ANI Inputs)