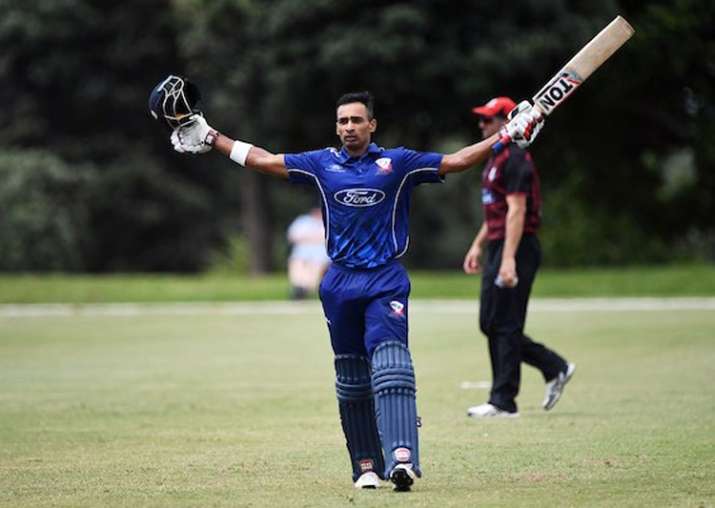 Black Caps Test opener Jeet Raval, who hammered a splendid century for Auckland in New Zealand's domestic one-day competition, has gained fame for one of the most bizarre sixes ever hit.
The Indian-origin batsman slammed 149 runs off 153 balls against Canterbury, including 10 fours and four sixes. One of his maximums, however, came off in the most strange manner as the ball flew over the rope after deflecting off bowler Andrew Ellis' head.
Ellis, a former Black Caps bowler, was trying to stop an onslaught from Raval but the batsman came down the track and hit the ball back towards him.
Ellis was left with little time to react and couldn't lift his hands up quick enough. The ball then hit Ellis on his head and somehow managed to flew over long-off fence.
The umpires signalled a boundary initially but they changed it to a six.
Raval was quick to check on Ellis' condition.
According to reports, Ellis cleared a concussion test and was back on the field to continue with his bowling.
Ellis eventually had the last laugh as he picked Raval but not before the batsman had powered Auckland to 304/6 in 50 overs.