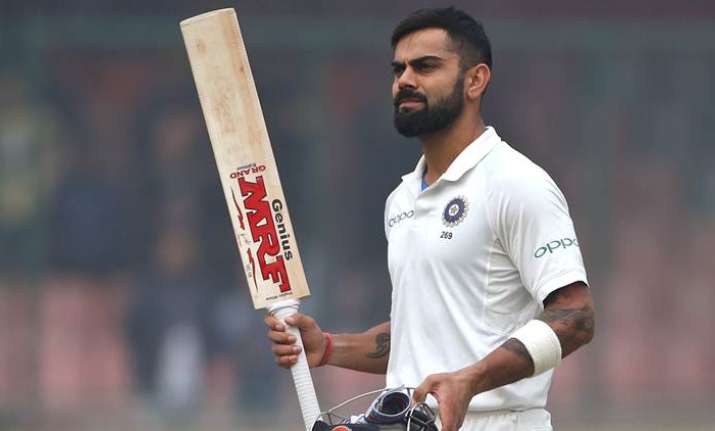 The Board of Control for Cricket of India (BCCI) is not content with Team India skipper Virat Kohli missing out on a historical event where Afghanistan will play their first International Test match against India. The one-off Test commences from June 14 and the cash-rich cricket board expects Kohli to lead the Men in Blue, which indicates that either the captain will have to skip or alter his plans to play for Surrey in County cricket, England.
The Supreme Court appointed Committee of Administrators (COA) are keen on India's Test players to get an idea of the conditions before their big tour of England, by playing county cricket. India will play the limited-overs format before switching to the red ball as the Virat Kohli led Team India will play three ODIs and T20Is and five Tests.
However, the BCCI feels that Kohli missing out on the historical Test against Afghanistan, it would tantamount to disrespect their opponents and set a bad precedent as well. 
"If a decision has been taken to allow the India captain to miss an international game and play County cricket at that point of time, it would set a very bad precedent," The Daily quoted an unnamed BCCI official as saying. "It would give a very bad message to the visiting Afghanistan team; that maybe the opponents aren't worthy for us. It would be disrespectful to the Afghanistan team and also, it would be unfair on the broadcaster. (Even if) he is playing in England at that time, he can come back for one Test and then fly back. And if he is so keen to play County cricket, has he sought permission to miss his IPL games?"
At this point of time, everything is speculative as the COA has not yet requested Kohli to play for Surrey, nor has the BCCI expressed any desire for the Team India skipper to be available for the one-off Test against Afghanistan. 
Earlier, the Afghanistan Cricket Board CEO Shafiq Stanikzai had expressed his desire for Kohli to play the historical Test match against Afghanistan.
"We lived this dream to play this first Test against India in India. That moment has come true. Virat is a world cricket icon, something our players will miss the exposure playing against.
"Nevertheless, it will be a good opportunity and we will cherish every single moment of that match," the ACB CEO told PTI.