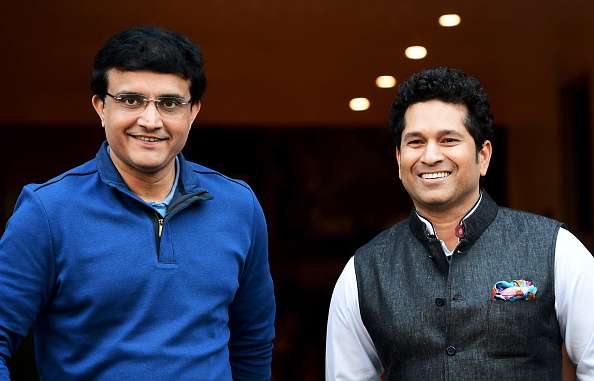 The Board of Control for Cricket in India (BCCI) on Thursday came out in support of the Cricket Advisory Committee (CAC) over the appointment of Rahul Dravid and Zaheer Khan in the Indian team's coaching staff. The CAC comprising Sourav Ganguly, Sachin Tendulkar and VVS Laxman on Tuesday selected Ravi Shastri as the new head coach of the Indian team, replacing Anil Kumble at the top spot. The CAC also named Dravid as batting consultant for specific overseas tours and Zaheer as the bowling consultant.
However, it was reported that Shastri was not taken into confidence before Dravid and Zaheer's appointment and that the former Team Director now wants his own set of the coaching staff. Shastri was reportedly in favour of Bharat Arun as the full-time bowling coach. According to sources, Shastri, who is currently in London, was keen on talking to the Supreme Court-appointed Committee of Administrators and put forward his demands of getting in his preferred coaching staff.
On Thursday evening, the BCCI made it clear that the appointment of both Zaheer and Dravid was done after consulting Shastri. It also said that Zaheer's appointment as bowling consultant of the Indian team is also tour specific, just like batting consultant Dravid.
BCCI expresses its sincere gratitude to the members of the Cricket Advisory Committee (CAC) who most willingly agreed to undertake the process of selection of the Head Coach of the Indian Cricket Team. The three members of the committee have executed the assigned task with total transparency, professionalism and commitment to Indian cricket," the BCCI said in a release.
The recommendation for Mr Ravi Shastri was made on the merit of his presentation and the vision that he projected for taking the team to greater heights. After taking the decision on his selection, the CAC consulted him and decided on having Batting and Bowling consultants on the overseas tour-to-tour basis, as per the requirement of the team," the release added.
The CAC had interviewed five candidates for the post of head coach on July 9. The BCCI thanked the CAC for the job without taking any money.
The BCCI wishes to thank the CAC for the selfless pro bono service rendered to assist the Board in the selection process of India Cricket Team's Head Coach.