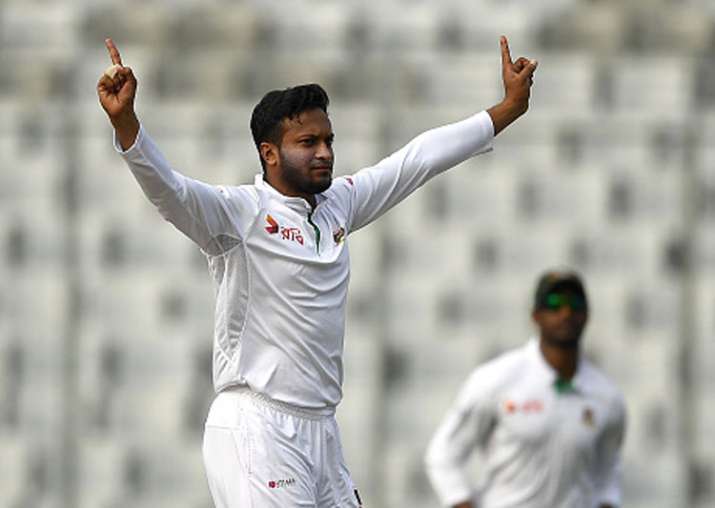 Ahead of Bangladesh's first Test against Australia, all-rounder Shakib Al Hasan has said his team is unbeatable at home regardless of the opposition. Bangladesh, who had a notorious run of 71 defeats in 72 internationals from 1999 to 2004, have transformed into a team capable of surprising many and causing upsets.
In the last one year, Bangladesh have reached the Champions Trophy semi-finals, cementing their ODI ranking of seventh, and defeated England at home in a Test and Sri Lanka away.
However, Bangladesh have not played a single Test match against Australia since Ricky Ponting's side toured the country in 2006, six years after they were granted Test status.
Australia have won all four Tests they have played against Bangladesh, but the teams haven't met in the five-day format since 2006.
"We knew that we have this ability, and we needed that belief, and we can only get this belief by winning matches," Shakib said.
"But there is no shortage of self-belief at this moment. Now we feel that we are very much unbeatable at home - doesn't matter who we are playing against. So this is the belief that makes a team a very good team, and a winning team," he added.
It should be noted that Bangladesh have not played a single Test against Australia during Shakib's entire career, making this impending series all the more significant.
"None of our team members in this squad played Tests against Australia, so it will be very exciting," said the left-arm all-rounder.
Meanwhile, Australia's two-day tour match against a Bangladesh XI was cancelled on Monday because of concerns over contaminated water following recent flooding at the ground. Australia coach Darren Lehmann and skipper Steven Smith visited the Khan Shaheb Osman Ali Stadium in Fatullah on Monday and decided it wouldn't be fit for play on Tuesday and Wednesday.
The first Test will start from August 27 in Dhaka while the second Test will start in Chittagong on September 4.
(With inputs from agencies)