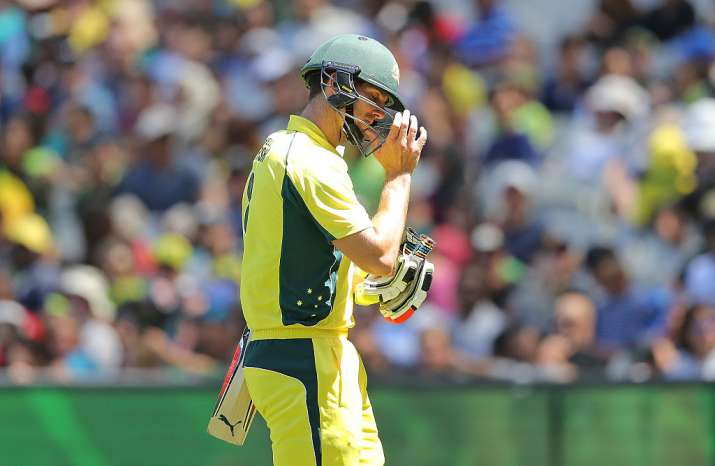 After winning the Ashes five-match rubber 4-0, Australian all-rounder Mitchell Marsh stated that the hosts were still suffering from an Ashes hangover after the Englishmen chased down Australia's score of 304/8 to win by five wickets in the first One Day International at the Melbourne Cricket Ground (MCG).
Marsh, who continued his solid form with superb 68-ball 50 along with opener Aaron Finch (107) and all-rounder Marcus Stoinis (60) to guide Australia to a commanding total, said that the hosts are feeling the effects of their Ashes success.
He, however, believes fatigue might be the reason behind Australia's poor performance with the white ball in the opening match.
"There may be an element of that but from a momentum perspective, we were really up and about.When you're playing for your country there is no such thing as being tired or going into games tired," said Marsh, as media reports suggest.
Australia have been given just two-day rest at home following the first ODI defeat before they reconvened in Brisbane to begin their preparations for the upcoming clash in Gabba.
"We prepared really well. We were up and about. We just had an off day. We've got today and tomorrow off. We'll recover as best as we can and get stuck into it," he added.
Marsh, however, ruled out that Australia's inability to defend a total of over 300 is a concern.
"I wouldn't say it's a concern - 300 these days is pretty much par on the flatter wickets that we play on. I thought we could have started better with the ball. We had an off day," he added.
Australia, who are trailing 0-1 in the five-match series, will play their second ODI against England on January 19 at the Gabba.
(With ANI Inputs)