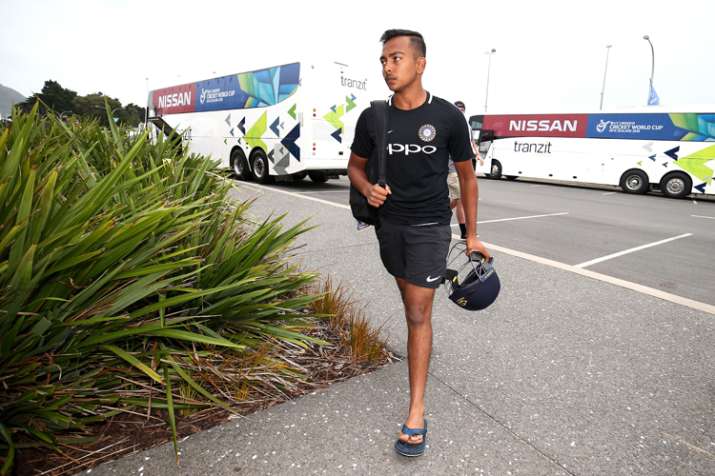 Sachin Tendulkar himself was a child prodigy and it didn't take him long to gauge Prithvi Shaw's immense talent. So much so that he told an eight-year-old Prithvi that no coach should change his natural technique.
"I asked him not to change his grip or stance, irrespective of any future instructions from his coaches. If anyone asks you to do so, tell them to come and talk to me. Coaching is good, but overcooking a player with tweaks is not," Tendulkar said on his app '100MB'.
"It is so important not to change anything when you see such a special player. It is God's gift to have a complete package," Tendulkar added.
Shaw has been included in the Indian Test squad for the final two Tests and Tendulkar is happy that he saw the spark when he watched the eight-year-old bat for the first time.
"Around ten years ago, one of my friends asked me to take a look at the young Prithvi. He asked me to analyse his game and give him some advice. I had a session with him and gave a couple of pointers on how to improve his game," Tendulkar said.
Reminiscing about watching Shaw, who barely reached the stumps, Tendulkar later told his friend: "Are you watching? That's a future India player".
The 18-year-old Prithvi, who had captained India U-19 to World Cup triumph earlier this year, has scored 1418 runs in 14 first-class games with an average of 56.72 and seven centuries.