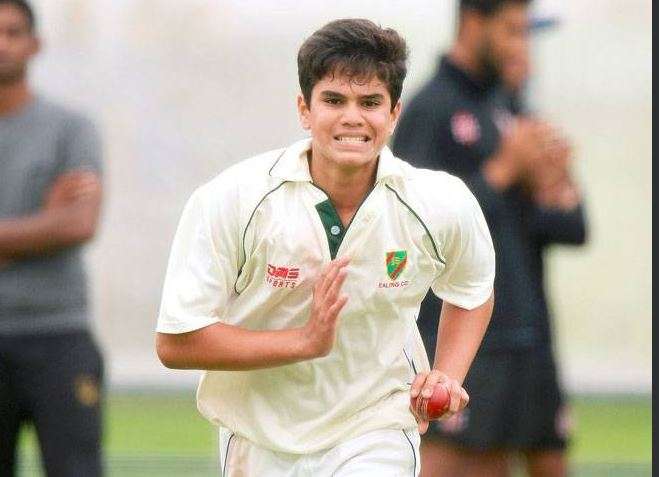 Arjun Tendulkar, son of legendary cricketer Sachin Tendulkar, has been named in Mumbai's Under-19 squad for a one-day international tournament to be played in Septemeber. The tournament for which Arjun has been selected is called JY Lele All India Under-19 Invitational One Day Tournament slated to be held in Baroda later this month.
The 17-year-old has previously been a part of the Mumbai Under-14 and Under-16 teams.
Unlike his father who was known for his legendary status with the bat - Arjun is a left-handed all-rounder, who is known to bowl classic seam ups. Earlier in July, England wicketkeeper/batsman Jonny Bairstow was outdone with a yorker from the young Arjun, who has practised with the England national team on many occasions as a nets bowler. Arjun had also became a net bowler for the women's Indian cricket team on eve of their World Cup final against England, which they lost by mere nine runs, in July.
The tournament will begin on September 16 and will run till September 23 in Baroda. Mumbai is sending an 18-member squad for the ODI competition.
The complete squad is as follows:
Agni Chopra, Divyansh Saxena, Bhupen Lalwani, Anjdeep Lad, Sagar Chabaria, Shoeb Khan, Satyalaksha Jain, Vedant Murkar, Dhruv Brid, Tanush Kotian, Nakul Mehta, Farhan Kazi, Atharva Ankolekar, Abhimanyu Vashisht, Arjun Tendulkar , Saksham Parashar, Saksham Jha, Sylvester Dsouza.
(With Agency Inputs)