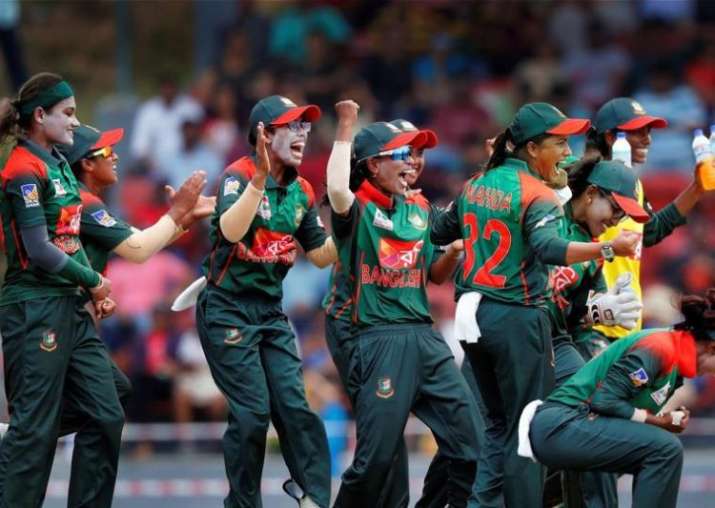 Under the captaincy of Harmanpreet Kaur, Indian women's cricket team entered Women's Asia Cup final being favourites but underdogs Bangladesh pulled off a dramatic three-wicket win to claim their first ever Women's Asia Cup T20 title in Kuala Lumpur on Sunday.
Although Bangladesh women bowlers led their fightback, restricting India to paltry 112/9 in 20 overs, coach Anju Jain deserve maximum credit for their success as she defined the path for the minnows to the title triumph.
In May, Bangladesh women had toured South Africa and lost the ODI and T20I series miserably by 5-0 and 3-0 respectively. Following the defeat, Bangladesh Cricket Board (BCB) didn't renew the contract of coach David Capel and appointed Anju, who took charge on May 21.
"Joining Bangladesh was a fast-tracked move. The team was in bad shape and I was only looking to boost their morale," Anju said, as quoted by TOI.
"This is a huge moment for the team and personally for me also. After the team returned from South Africa, I identified the areas that needed attention. It was a massive challenge, but I must compliment the girls as they made a genuine effort to implement every single thing that I pointed out," the former wicket-keeper added.
Six-time defending champions India suffered a three-wicket defeat against Bangladesh in the final of the Women's Asia Cup Twenty20 cricket tournament at the Kinrara Academy Oval on Sunday. After India scored 112/9, thanks to Harmanpreet Singh's 56, Bangladesh managed to get over the line in the final ball of their innings. (Read full story)