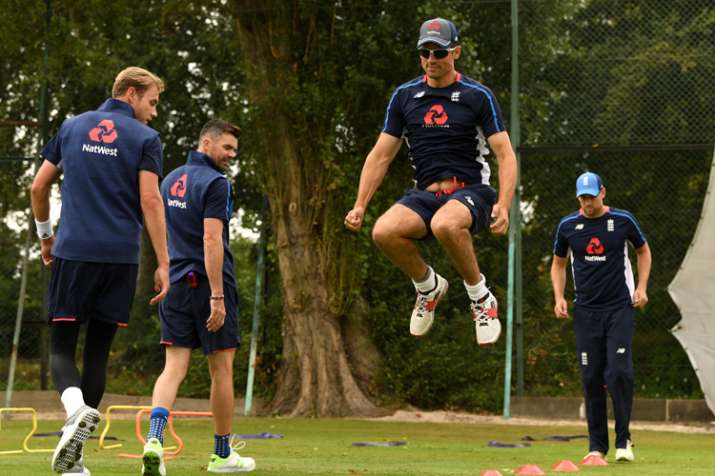 Alastair Cook has for long been England's torch-bearer in Test cricket. Apart from being England's highest run-getter in the longest format of the game, the 33-year-old former captain has been one of the best Test openers in morden-day game.
After leaving captaincy in 2016, Cook focussed on securing England's top order. 
Now as England are set to play their 1000th Test match, which will also be the first of the five-match Test series against India, Cook looks to play his role as the most experienced player in the current set-up. 
And he is not keeping any stone unturned.
Another year, another yo-yo test! 😅

WATCH: https://t.co/5zj9Njh1MB pic.twitter.com/aUmOci07vL

— England Cricket (@englandcricket) July 29, 2018
Cook, who is the oldest player in England Test team after James Anderson, warmed up for the India challenge with the yo-yo test, where the players were made to run between two cones kept 20 metres apart.
Cook continued to defy his age and ran for a total of 3080 metres (3.08 Km). At the end of the test, he was left gasping for breath as his team members came near to him and applauded his efforts.
This is brutal!

Full video: https://t.co/O0th8ldTLN pic.twitter.com/WROAVuCLJE

— England Cricket (@englandcricket) July 29, 2018
Earlier, Cook slamed a fine 180 for England Lions against India A as he looks to find consistency.
Cook came into the game on the back of scores of 58, 9, 33, 0, 96 and 3 for Essex in the County Championships, the good scores alternating with poor ones, and needed to find form ahead of the five-Test series against India in August-September, which he has now.