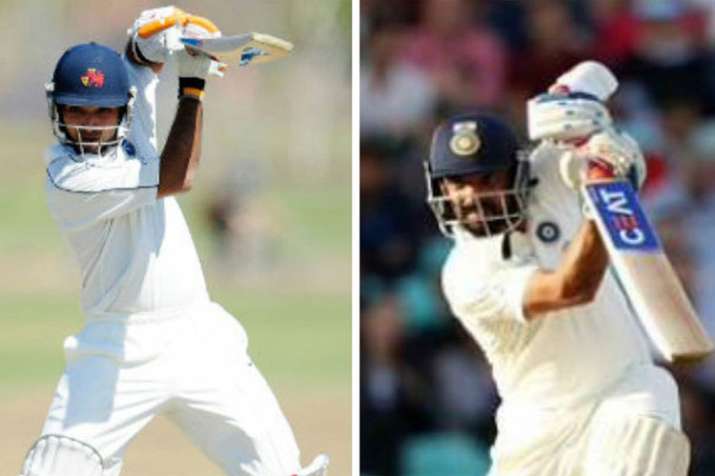 People are going crazy over the viral #10yearchallenge and from major celebrities around the world sharing their nostalgic moments, the cricketing world has joined them as well in the list. Some Indian cricketers shared their photos of past and present on their social media handles. 
In the challenge, people share photos of themselves 10 years back to now. 
Senior Indian players like Ajinkya Rahane, Parthiv Patel, Ravichandran Ashwin and Dinesh Karthik were the one who participated in the trending challenge.
The International Cricket Council has also shared some interesting photos of players and rankings. The ICC posted a nostalgic 10-year throwback photo of Mahendra Singh Dhoni with latest one from Adelaide praising the veteran ability to clear the ground with his power sixes.
From domestic to international, have learnt a lot from these years that have passed by and will always continue to learn!#10YearChallenge pic.twitter.com/vmvifA1828

— Ajinkya Rahane (@ajinkyarahane88) January 16, 2019
My #10YearChallenge took me to the 2009 Ipl in South Africa. 🤩 well I nominate @DineshKarthik and @SriniMaama16 now to take it forward.😝 pic.twitter.com/nICuqkkkxr

— Ashwin Ravichandran (@ashwinravi99) January 16, 2019
Thanks @ashwinravi99 for nominating me .
I further nominate @mukundabhinav @abhisheknayar1 to take this forward pic.twitter.com/8U04gRuLmR

— DK (@DineshKarthik) January 17, 2019
#2009vs2019@msdhoni still smashing sixes and finishing chases! 🙌 pic.twitter.com/fv0wvz3rnS

— ICC (@ICC) January 15, 2019
#2009vs2019

Some things never change, @RossLTaylor 😛#10YearChallenge pic.twitter.com/3ph5NM2BvW

— ICC (@ICC) January 15, 2019
#2009vs2019@iamamirofficial at 17 and 26! 🇵🇰#10YearChallenge pic.twitter.com/A4gRqtIl6b

— ICC (@ICC) January 15, 2019
The @MRFWorldwide ICC Test Batting Rankings, then and now!#2009vs2019 #10YearChallenge pic.twitter.com/7OcV2zEteV

— ICC (@ICC) January 16, 2019
The @MRFWorldwide ICC Test Bowling Rankings, then and now!#2009vs2019 #10YearChallenge pic.twitter.com/B519NAinN8

— ICC (@ICC) January 16, 2019
.@PrithviShaw's #10YearChallenge is the only motivation you need.#ThisIsNewDelhi #DelhiCapitals

Picture courtesy: Mumbai Mirror, NewsClick pic.twitter.com/fJ7T0AcZqo

— Delhi Capitals (@DelhiCapitals) January 16, 2019