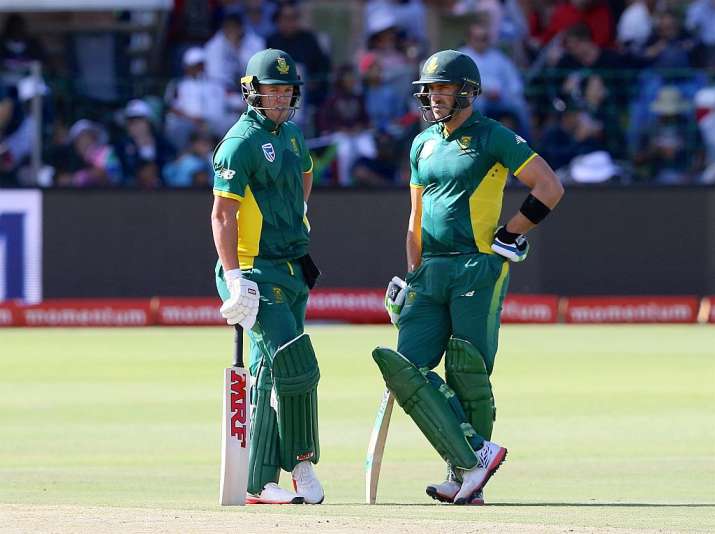 AB de Villiers and Faf du Plessis' friendship goes a long way. In an interview with Gaurav Kapur, the explosive former South African batsman revealed that the two used to play against each other in their childhood. 
De Villiers made his debut in 2004, but du Plessis had to wait longer for his first South African cap (2011). The agonizingly long wait had almost made Du Plessis consider an alternative option - signing a Kolpak deal.
Various South African cricketers in the past, like Colin Ingram, Kyle Abbott and most-recently Morne Morkel have signed Kolpak contracts. Kolpak contracts allow cricketers from over 100 nations to play in the EU without being recognized as overseas players.
AB de Villiers revealed that he stopped Du Plessis from signing the Kolpak deal during his struggle for a South African cap. 
"He [Du Plessis] waited a bit longer [for the international cap]. It happened quite quickly for me. A couple of doors opened up. I put my hand up at the right time. The path he walked, it was a different one. But it set him up perfectly for international cricket. I think he was mentally in a great space when he finally made his debut," said de Villiers.
"There was a moment where he was thinking of signing for one of the English counties. He did call me up and said what I think about it and I said, "Listen, not a long time from now, there will be a few retirements. Few guys will step down. You're pretty close and the coaches and the team are talking about you."
However, De Villiers insisted that it has Du Plessis' hard work which earned him his first South African cap.
"And finally, the breakthrough came. I'm not taking credit for that. We did have that conversation. And I'm very happy I was straight up. It's a great story. There are some people in England who are going, 'It was him. He didn't let Faf come! [laughs]', [but] it's okay. It's South Africa's gain."