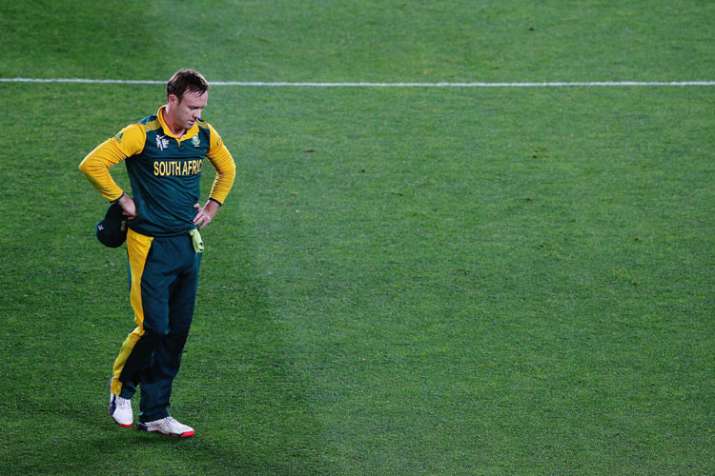 Former South African legend AB de Villiers disclosed his reason behind not coming out of retirement for upcoming 2019 World Cup. In 2018, the prolific Proteas batsman announced his retirement from international cricket which shocked the fans and sports fraternity as everyone was expecting him to represent South Africa in one more World Cup.
Recently in a chat show named Breakfast with Champions, de Villiers opened up on his personal life and retirement. Mr. 360 also revealed why he didn't revert his decision to play World Cup 2019 in England.
"For the last three years of my career, I was labelled as a guy who is picking and choosing when I was playing and when not. So I got quite a lot of criticism from back home, which also played a role in me retiring. And it was difficult for me to then go 'hey, but I'll still play the World Cup'. It's that picking and choosing thing again, and it's quite arrogant to do something like that," De Villiers said in Breakfast with Champions.
Earlier, De Villiers retirement in 2018 came out of nowhere as he had a good Indian Premier League season and Australia Test series before the announcement and nobody was prepared for that.
ABD lead the Proteas in 2015 World Cup, where they lost to New Zealand in the semifinals of the tournament, the defeat was a big heartbreak for the former skipper as he left the ground with tears in his eyes.
Arguably the biggest match winner South Africa ever had also cleared his stance on being a team player first and how he felt cornered by all the expectation and criticism for taking few breaks from cricket in 2017.
"I felt cornered. It's always been about the team, it's never been about myself. But I found myself in a position where I had to make a decision where it's going to look like I'm just thinking about myself," AB de Villiers said.
In the 2019 World Cup, South Africa will start their campaign in the opening match against England on May 30 at Kennington Oval, London.