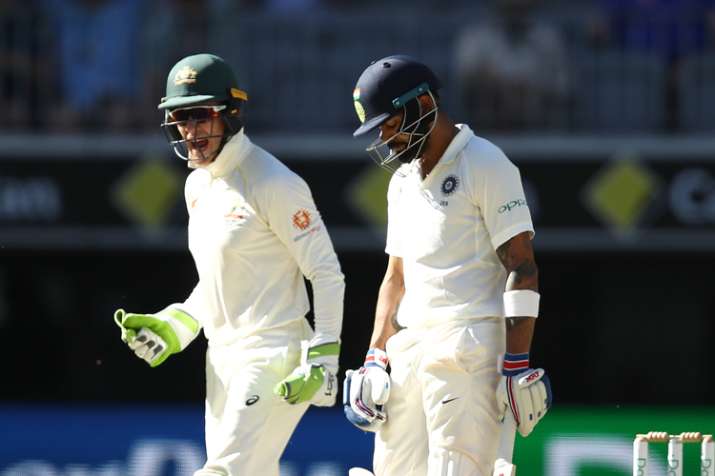 Team India captain Virat Kohli was a disappointed man but praised the Australians for outplaying the visitors by 146 runs in the second Test at the Perth Stadium on Tuesday.
The hosts took just an hour and 15 overs in total to snatch victory on day five of the Test match and level the four-match series 1-1.
Speaking at the post match presentation ceremony, Kohli said that India played well in patches but Australia were the better team overall.
"As a team I think we played well in patches and that's something that we can hold on to and take forward in the next game. Australia played better cricket than us, especially with the bat and getting 330 on that sort of a pitch was a bit too much. They deserved to win," Kohli said. 
When asked about if the target of 287 in the fourth innings was a bit too steep, Kohli said that ideally 30-40 runs less would have been better but Australias got stuck in there and got the result.
"When you are out in the middle, you don't think the target could have been lesser, but once you are out and see how difficult the situation was, that's when you think maybe we would have liked 30-40 less to chase. Australia got stuck into it for a long period and put up the score on the board," the 30-year-old said.
The Indian captain also praised the pacers for their relentless bowling in the second innings.
"It was really pleasing to see the way our bowlers bowled relentlessly and dominated with the ball in the second innings," Kohli said. 
Kohli also opened up on the decision to play four pacers and not a single pacer.
"When we looked at the pitch, we didn't think about the Jadeja option. We thought four quicks would be enough. Nathan Lyon bowled really well. We never thought about the spin option to be honest," said Kohli when asked about the team combination. 
Kohli also said that he has nothing to add on his first innings dismissal, which was an issue of debate.
"It was a decision made on the field (about his first innings dismissal), it stays there," Kohli said