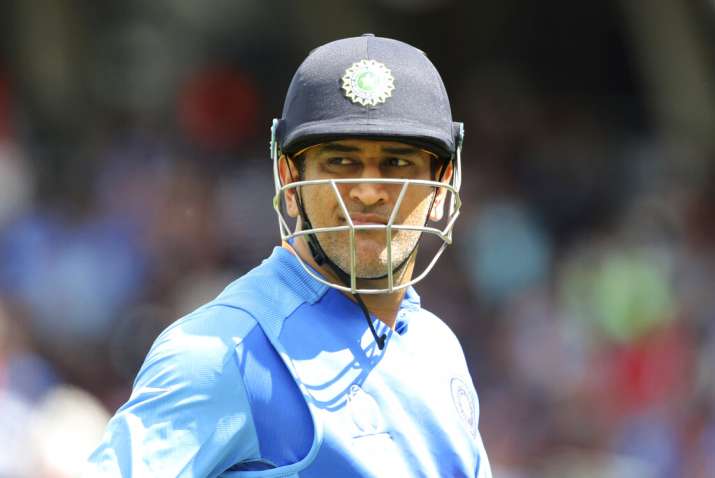 India's wicketkeeper-batsman MS Dhoni rolled back the years as he scored a brilliant century against Bangladesh in the side's final warm-up game before the World Cup.
Dhoni arrived at the crease at a crucial situation, with India needing some stability after wickets of Virat Kohli and Vijay Shankar in quick succession. The former Indian captain, known for his calm approach in the game, built a formidable 164-run partnership with KL Rahul to bring India back in the game.
Dhoni has been widely criticised for his slow pace of scoring runs, but the wicket-keeper ran the show along with KL Rahul against Bangladesh, scoring at a strike rate of 146. He finished as the highest-scorer in India's innings, with 113 runs off 78 deliveries. Dhoni's innings included 8 fours and 7 sixes.
The batsman's fiery return to form has given a huge boost to the Indian team as they enter the final week before beginning the campaign for tournament proper. The poor performances from Shikhar Dhawan and Rohit Sharma have been a concern for the team management, but centuries from KL Rahul and Dhoni will ease the pressure a little.
The warm-up against Bangladesh was Rahul's final opportunity to prove his mettle after a failed outing against New Zealand, and he didn't disappoint. The batsman took his time to settle and provided a supporting role for captain Virat Kohli, before leading the charge after his dismissal.
Rahul's innings may have also settled the debate for the number 4 spot, which had surrounded the Indian team throughout the last year.
India will begin their World Cup campaign on June 5 against South Africa. The Proteas will also feature in World Cup 2019's opener against host nation England.