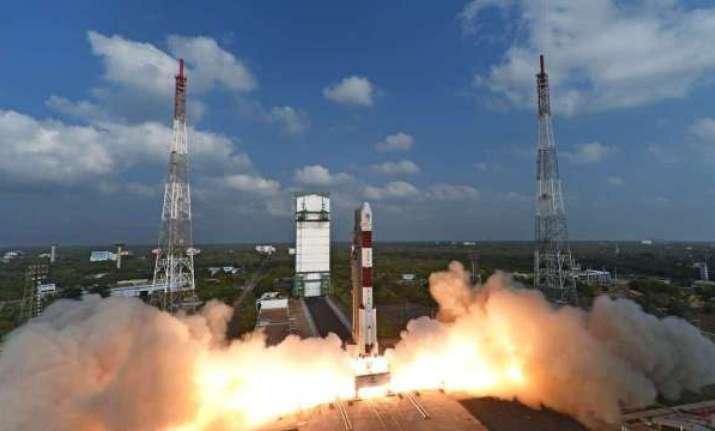 The Indian Space Research Organisation (ISRO) on Friday declared that the target for India's first manned mission to space, Gaganyaan, is December 2021. The announcement was made by ISRO chief K Sivan.
Describing Gaganyaan as a major turning point for India's space agency, Sivan confirmed that the preparations for the mission are underway.
The ISRO chief further said that the target for India's two unmanned mission to space is December 2020 and July 2021.
Addressing the press, K Sivan said; "We are already on the job. We have completed many technologies like crew module and escape systems. The project has been underway, now we need to prioritise and achieve the target."
#WATCH ISRO Chief K Sivan addresses the media in Bengaluru https://t.co/uVlxoZaJpk

— ANI (@ANI) January 11, 2019
Initial training for Gaganyaan astronauts will take place in India, but advanced training would happen abroad, mostly in Russia, Isro chief K Sivan told reporters.
"We want women astronauts to be there," he said.
The Union Cabinet had in December approved the indigenous human spaceflight programme through which a three-member crew would be sent to space for a period of seven days. The mission is expected to incur a cost of Rs 10,000 crore.
The amount includes the cost of technology development, flight hardware realisation and essential infrastructure elements. A human-rated GSLV Mk-lll will be used to carry the orbital module which will have necessary provisions for sustaining a three-member crew for the duration of the mission.
The ISRO is likely to collaborate with national agencies, laboratories, academia and industry representatives for the Gaganyaan mission.
If it is successful, India will become the fourth nation after the United States, Russia, and China to send a human to space.
KEY FACTS ON GAGANYAAN MISSION
# ISRO will set up a full-fledged training facility in Bengaluru to train astronauts.
# Gaganyaan joins Chandrayaan-1, India's first lunar probe, and Mangalyaan, the Mars Orbiter Mission project, orbiting Mars since September 24th, 2014.
# ISRO will deploy its biggest rocket, the Geosynchronous Satellite Launch Vehicle Mark III (GSLV Mk III), from Sriharikota, to send the Gaganyaan space capsule into orbit.
# In its maiden mission, the 3.7-tonne capsule will orbit the Earth at an altitude of 400 km (250mi) for up to 7 days, with a 3-person crew on board.
# The module was manufactured in Bengaluru-based HAL (Hindustan Aeronautics Limited), and its first uncrewed experimental flight was on December 18, 2014.
# A crewed mission into space will require about USD 124 billion, and a period of 7 years.