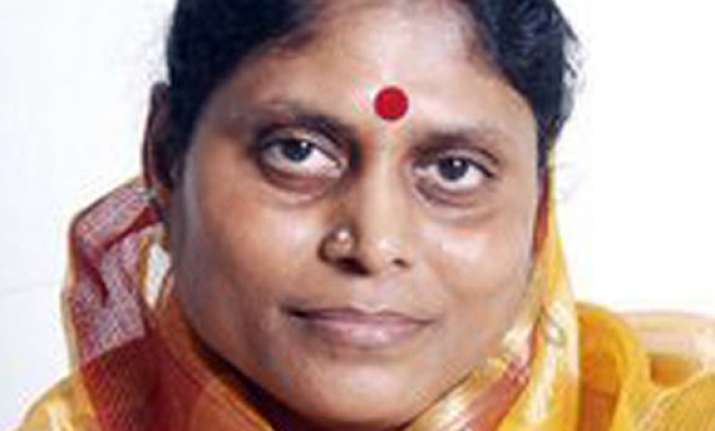 Hyderabad, Jun 15:  The YSR Congress registered a resounding victory in the by-election in Nellore Lok Sabha constituency where its candidate Mekapati Rajamohan Reddy trounced Congress' T Subbarami Reddy by a massive margin of 2.91 lakh votes today.
Mekapati, who quit the Congress and his Lok Sabha membership early this year to join the YSRC, secured 5,35,436 votes while Subbarami Reddy, a former Union minister of state, got 2,43,691.
Telugu Desam Party's Vanteru Venugopal Reddy secured 1,54,103 votes.
Mekapati won the Nellore Lok Sabha, which was de-reserved in the delimitation process in 2009, by a margin of 54,993 votes.
After the death of the then Chief Minister Y S Rajasekhara Reddy, he associated with the latter's son and Kadapa MP Y S Jaganmohan Reddy.
Mekapati continued to sail with Jagan after the latter walked out of Congress and launched YSRC and subsequently resigned from his Lok Sabha seat.
The Congress fielded Subbarami Reddy, currently a member of Rajya Sabha to take on Mekapati but the wave in favour of YSRC ensured the latter had a smooth sailing.  
In none of the seven Assembly segments under Nellore Lok Sabha constituency did the ruling Congress do well.  
The Congress fared badly in the Atmakuru and Kandukuru segments, represented by state ministers Anam Ramanarayana Reddy (Finance) and M Maheedhar Reddy (Municipal Administration) respectively.
In Udayagiri Assembly constituency that's part of Nellore Lok Sabha seat, Mekapati's younger brother Chandrasekhar Reddy won by a margin of 30,555 votes in the by-election.  
Chandrasekhar too switched over to YSRC along with his brother and was one of the 16 Congress MLAs to be disqualified in March. Chandrasekhar improved his victory margin now from 13,482 in 2009.