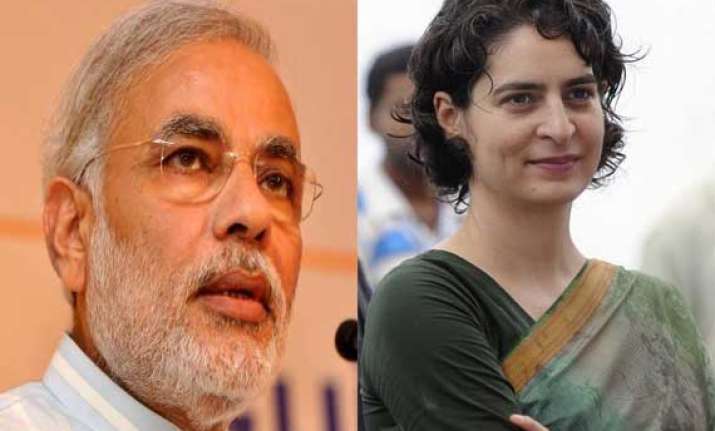 Rae Bareli: Congress star campaigner Priyanka Gandhi today said she will not keep silent on the personal attacks made against her and her husband Robert Vadra by Narendra Modi and BJP.
Asked about Modi making personal attacks on her and BJP issuing a CD relating to Robert Vadra's alleged land deals, Priyanka said, "let Modi say whatever he wants to, I won't keep silent."
Priyanka said she would continue to speak against "destructive, negative and shameful" politics of Modi.
Amid Gandhi family's attacks on Modi over the Gujarat model, BJP today hit back by bringing out a video and a booklet on alleged land deals of Congress President Sonia Gandhi's son-in-law by terming it as 'Robert Vadra model of development'.
Earlier today, BJP workers showed flags to Priyanka in Ichauli village and raised slogans.