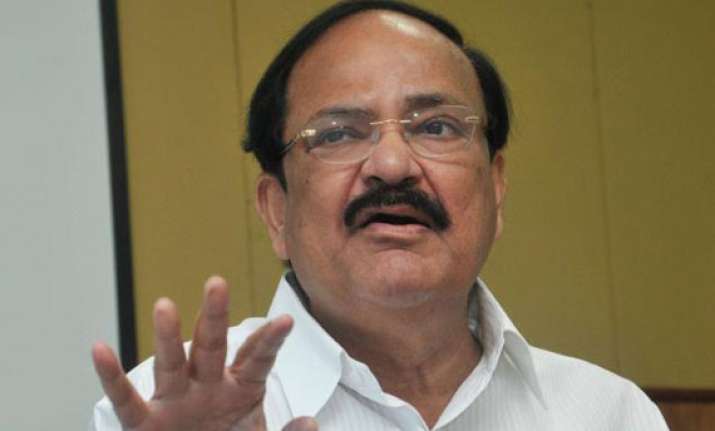 New Delhi, Nov 26: With the all-party meeting Monday failing to break the logjam in parliament over the demand for a vote on foreign direct investment in multi-brand retail, the Bharatiya Janata Party said its stand on the issue remained unchanged.
"Government has not agreed to opposition's demand, and our stand has not changed," BJP leader M. Venkaiah Naidu said.
"We want a debate under Rule 184, and we stick to our demand," he said.
Debate under Rule 184 entails voting on the resolution tabled for discussion, but the government's defeat in vote does not require it to resign.
Naidu also accused the government of contempt of parliament.
"Then finance minister Pranab Mukherjee had promised on the floor of the house on Dec 7, 2011, that no decision will be taken without consulting all political parties and chief ministers. (Commerce and Industry Minister) Anand Sharma gave the same assurance in Rajya Sabha. We would like to know what happened to that assurance?" Naidu said.
"This is contempt of parliament," he said.
The all-party meeting was called by the government Monday in an attempt to break the ongoing impasse in parliament, which has seen repeated adjournment since the winter session started Nov 22.
Opposition parties want a debate on FDI in retail under the rules which entail voting, but the government is not agreeing to it.