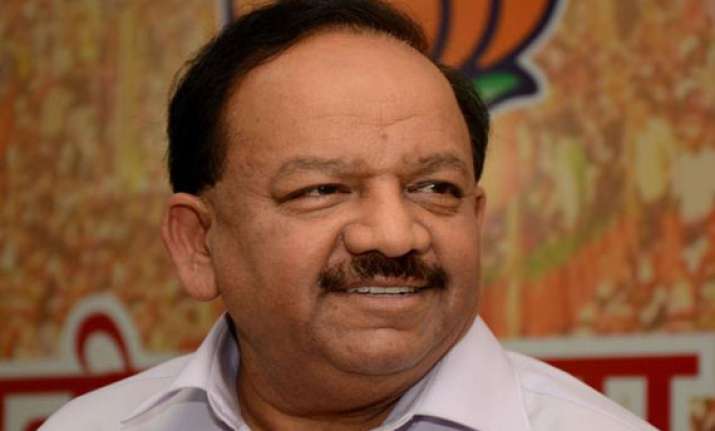 New Delhi: BJP will announce the names of all its candidates for the seven Lok Sabha seats in Delhi before March 15, the party's local unit chief, Harsh Vardhan, said today.
"The party is still working on the names of candidates for all seven Lok Sabha seats in Delhi. We will declare the list of candidates before March 15," Vardhan told reporters here.  In a meeting today on poll preparations, several BJP leaders discussed plans for election campaigns and other matters.
Meanwhile, referring to the clash yesterday outside BJP headquarters here between its supporters and AAP workers, Vardhan slammed the rival party, alleging that "the attack on the BJP office was totally pre-planned. Police didn't act swiftly to control AAP supporters, who also insulted the national flag by holding it in their hands".  Vardhan alleged that AAP supporters had thrown stones at the BJP headquarters, leaving about a dozen of his party workers injured.
Further, talking about the episode in which AAP leader Arvind Kejriwal was briefly detained by police yesterday in Gujarat, Vardhan said, "It is very unfortunate that after the announcement of the schedule for the general elections, Kejriwal... tried to spread anarchy in Gujarat despite the Model Code of Conduct having come into force." He said that BJP leaders had met Election Commission officials during the day and complained about yesterday's AAP protest outside its headquarters on Ashoka Road.